VW Amarok Reversing Camera
23 September 2015 | Admin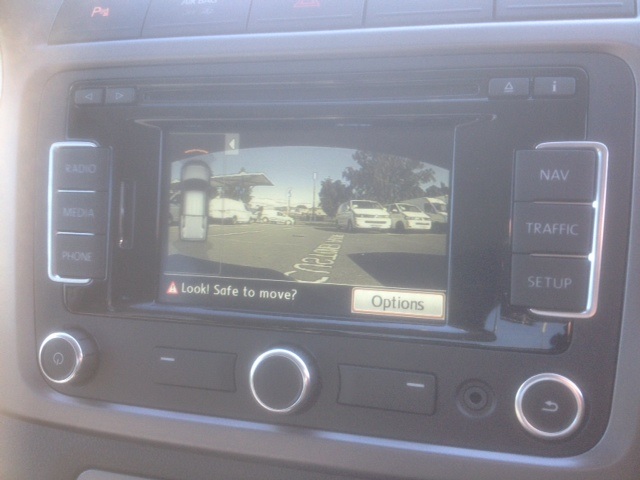 If you own a VW Amarok we offer a great upgrade to make parking a breeze. If you have the RNS315 unit we can supply and fit an interface from Germany which is designed to work on the vehicles Can-Bus system giving auto switching when selecting the vehicles reverse gear. We program the vehicle once the unit is installed and the unit will automatically switch over to the nice rear mounted camera giving you a perfect view of any objects that may be behind your Amarok.
If you have the factory fitted parking sensors in the bumpers we can program the display to show a visual car in the left hand side of the display. This will give you green and red bars of how far you are away from an object. The camera is mounted on a bracket which has been custom made for the Amarok to give a nice clear view when reversing. Some companies use a number plate light mounted camera and this simply won't give you the best results on this vehicle.
The reversing camera doesn't effect how the radio / Sat nav system other than auto switching when reverse is selected. The unit will return to its normal screen once its taken out of reverse. The camera we use is a very high quality cube style and it offers a perfect clear picture when reversing.