Vodafone Protect & Connect 5
16 November 2016 | Admin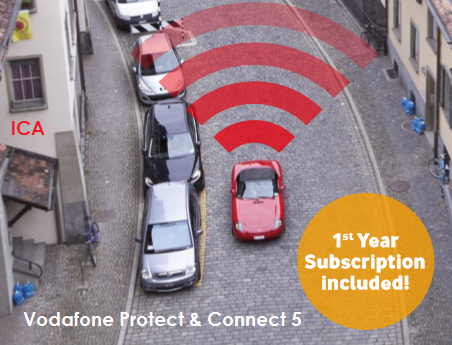 The Vodafone Protect & Connect 5 is the new V3 replacement unit for the Cobratrak Thatcham Cat 5. The Cobratrak Cat 5 is regarded as the best Thatcham Cat 5 unit anyone can have installed. With over 40 secure control rooms worldwide you can be assured to have the very best car tracking system in the world. And by being approved by many manufactures as standard you know the reliability and quality is spot on.
So you might be thinking '' What's new? ''
Smartphone app for Apple and Android

1 years free subscription now in the box as standard

New V3 ultra small design

Car Finder via mobile smartphone app

SOS feature via mobile smartphone app

3 year warranty
The Vodafone Protect & Connect is setting the high standard for Thatcham Cat 5 approved trackers giving you the very best security at the most cost effective price. Remember we supply and fit the Vodafone Thatcham Cat 5 unit in Essex via our mobile installation service. Call us today on 07525 068291.