Vehicle trackers are only effective if there fitted correctly
24 October 2015 | Admin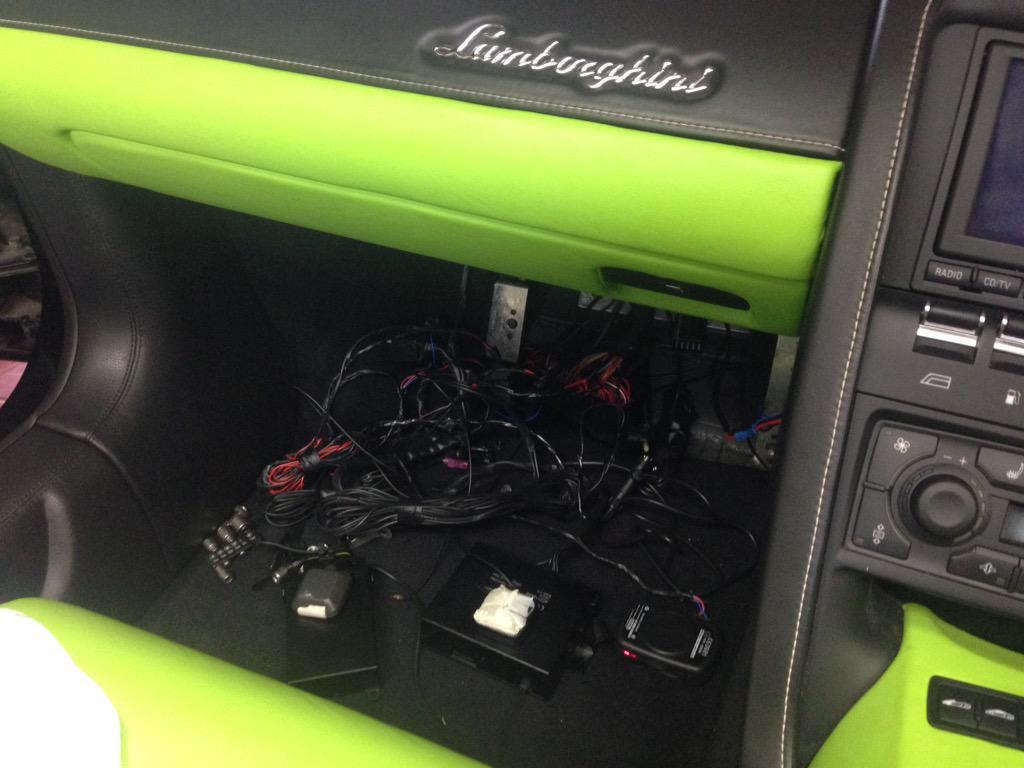 With many vehicles needing a tracker to allow your insurance to cover your vehicle for theft its wise to make sure your getting the best system and the best installation. A vehicle tracker is only as good as the engineer fitting it correctly. With many fly by night internet companies offering nationwide installation at a cheap price, you might think the offer is to good to be true and it normally is due to the engineers being sent out are sub standard and don't have the slightest regard if your vehicle is stolen and never recovered. These sub contact engineers sent by nationwide installation companies are paid a set rate of £40-50 and in most cases this won't even cover the engineers fuel and labour costs meaning the tracker is simply thrown into your vehicle.
The main picture of this topic is a Lamborghini and as you can clearly see 3 tracking units have been previously fitted into the vehicle all in the same place and these are quickly removed if the vehicle is stolen. The main part of a stolen vehicle tracking system is hiding the tracking system in a way it won't be found unless they completely strip the whole vehicle. Its not uncommon to see tracker installations like the above due to some of the poor workmanship rates in the UK.
We offer a professional and mobile Car Tracker installation service which we fit stolen vehicle tracking systems to a very high standard of workmanship. Meaning it would take a thief hours to find our tracking unit location. We offer prestige tracking brands such as the Cobra Thatcham CAT 6 and CAT 5 stolen vehicle recovery products. Why do we choose Cobra? These are the manufacture for most of the OE market meaning some prestige cars leave the factory with Cobra installed.