Vauxhall Zafira Fires
18 December 2015 | Admin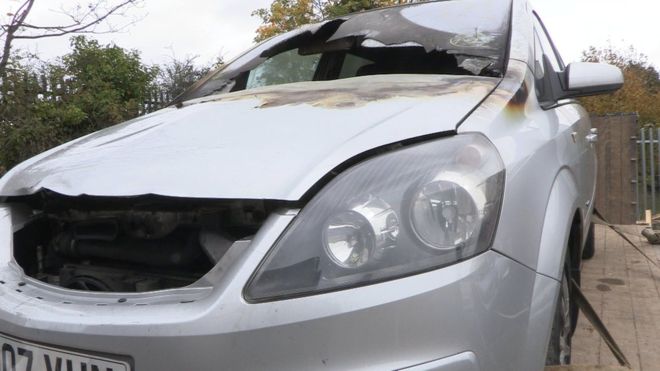 It seems a lot of Vauxhall customers are getting worried about the Zafira B (2004 -2014) heater issue causing them to catch on fire. The vehicle can go from white smoke to a full blaze in seconds. Due to the Zafira being a family car many families are worried driving the car with kids present. From an electrical point of view the issue is to do with the resistor pack which is located on the heater box.
Vauxhall have now made a re call for all Zafira vehicles from 2004 - 2014 to go into Vauxhall and have it safety checked and parts replaced if needed. If you haven't got your car down to Vauxhall you should think about not using the heater at all. ( I would advise only using the heater if the windows are steamed up ) . This can be very dangerous and the issue should be taken seriously.
Many customers are asking for a professional reason as to why the cars are suddenly going up in flames. And there are a few things that could cause the heater box to catch fire. The most common one is a failed resistor pack when it has broken up inside and starts melting. And the other issues can come from the pollen filter not being replaced causing excessive heat build up within the heater box in turn causing a fire. Another issue can be water ingress reaching the internals of the heater system in turn causing a fire.
If you don't wish to take your vehicle into Vauxhall I would suggest the following.
Replace the Pollen filter

Replace the resistor pack with an original Vauxhall part ( NOT AFTERMARKET )

Get a AMP load test done on the heater system to make sure its not using excessive current.
Disclaimer. We can in no way be liable for any damage, fires, or death for the above information given. This information is for reading purposes only and does not state any official facts. In all cases we suggest taking the vehicle into Vauxhall to get the RECALL done to your vehicle. The purpose of this blog post is to inform them to get there Zafira checked to make sure they remain safe.