Vauxhall Vivaro Rear Barn Door Entry Method
20 April 2017 | Admin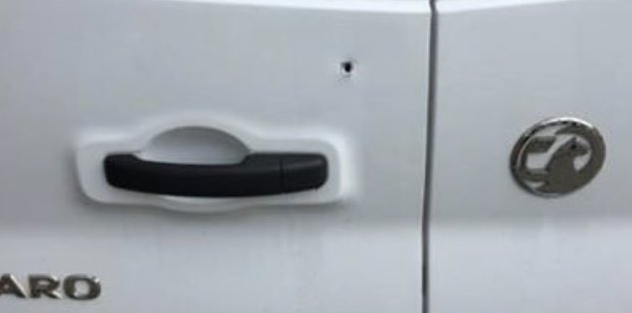 A new method we have seen repeatedly in the Essex area is the rear barn door having a small hole made to gain access to the factory door locking motor. Once this hole is made appoxmitly 9cm down by 11cm across the internal door lock rod is targeted to simply pop the door open. With NONE of the Vauxhall Vivaros / Renault Traffic vans having no form of van alarm / sounder it is a simple target for thieves. by using this method to gain entry little to no noise is made, meaning all your tools can be stolen in seconds.
We offer many security upgrades in order to protect your Vauxhall Vivaro / Renault Traffic, such as Thatcham Approved Deadlocks, and a Thatcham approved alarm system which is designed to work alongside the factory remote control. This will protect all doors front, side and rear meaning if a door is forced open the alarm will instantly sound. The interior is also covered by colour matching ultrasonic sensors.
If you would like to secure your van give us a call on 07525 068291.