Vauxhall Vivaro 2016 Clifford Alarm Fitted Essex
27 June 2017 | Admin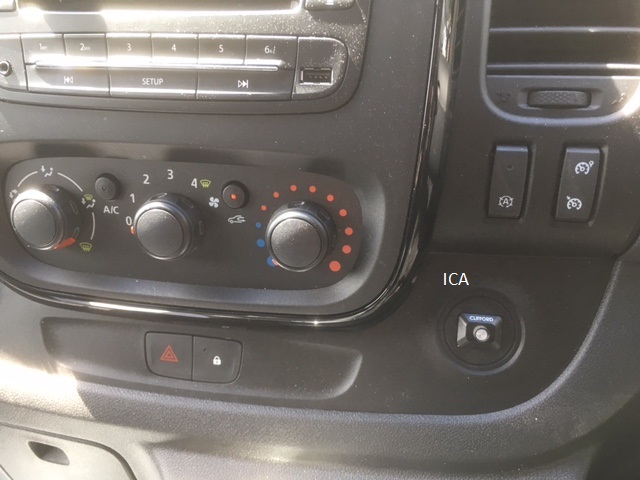 Some customers wish to go that extra step in terms of protecting there work horse. This exact customer wanted more than what the Cobra alarm could offer. The Clifford Can-Bus alarm works perfectly alongside the original factory remote control. Meaning locking the doors will arm the alarm and unlocking ( Front or Rear ) will fully disarm the alarm system giving you total piece of mind and ease of access to your vehicle.
The Clifford can also be paired with the warn away sensor meaning the alarm will chirp if a thief walks up to the front window glass on the drivers or passenger side. The siren emits a series of bleeps to warn anyone near by to walk away. This gives you that extra piece of mind over a normal security upgrade.
The Clifford can-Bus series protects all doors front and rear and it also protects the interior via the dual zone sensor. When the interior zone is disturbed the alarm will fully trigger, the siren is a revenger 6 tone which quickly grabs peoples attention if it does sound. The siren is a full battery back up meaning if it's attacked or the wires are cut the alarm will sound instantly and keep sounding.
If you would like the Clifford Car Alarm fitted to your Vauxhall Vivaro or Renault Traffic give us a call on 07525 068291.