Vauxhall Vivaro 2012 Laserline Alarm Upgrade
15 June 2017 | Admin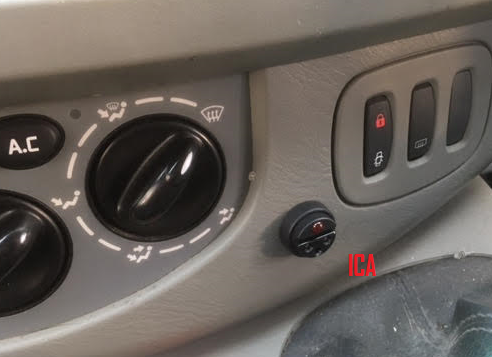 The earlier shape 2006-2014 Vivaro was a massive target for thieves and still remains one of the most common vans to have broken into. The most common entry method is pulling the rear door handle up at force, in turn this breaks the handle away from its small locating studs, Once the handle is removed from the vehice the thief will pull the internal handle release to gain access. The Laserline Plip series is the best alarm suited to this vehicle, many alarms such as the Cobra systems have issues with the high current door motors. The Laserline is fully Thatcham approved ( Cat 1 once fitted to your Vivaro ) and this system works alongside the original remote meaning when you deadlock the vehicle the alarm becomes armed and unlocking will disarm the alarm system giving you total security when leaving your vehicle.
The siren is a full battery back up and offers a very loud 118DB siren once the vehicle has been attacked. If the wires are cut to this siren the alarm will keep sounding due to it's internal battery inside. The interior is protected via ultrasonic sensors which detect movement wiithin the front of the cab area. The other doors such as front , side and rear are all protected via the original door switches.
The Laserline plip system also comes with 2 override tags meaning if the original vehicle remote fails you can simply unlock vehicle via drivers door lock and pull handle ( Alarm will sound ) place touch key onto Laserline LED, once the coded touch key tag meets the LED the alarm will automaticly disarm. We install the Laserline to any Vauxhall Vivaro 2006-2014 in the Essex area. Why not give Dave a call on 07525 068291 to get your van booked in.