Vauxhall Movano Alarm Fitted Essex
19 April 2017 | Admin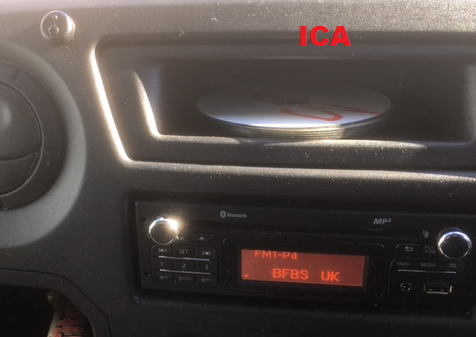 In Car Advancements fitted a Cobra Can-Bus alarm onto a Vauxhall Movano 2015, This vehicle comes with no form of factory security as standard. The Cobra Thatcham Alarm works perfectly alongside the original 2 or 3 button Vauxhall remote control. The Vauxhall Movano is exactly the same as the Renault Master 2011 onwards, so this means the alarm install is exactly the same for both vehicles.
This alarm protects the whole vehicle perfectly by monitoring all doors front and rear and bonnet via Can-Bus from the BSI module. The Cobra alarm features small colour matching ultrasonic sensors which detect movement within the vehicles interior. The siren is fitted within the engine bay and features a powerful 118db siren, which has an on board battery incase the siren comes under attack the siren will keep sounding.
The Cobra Can-Bus alarm is fully Thatcham approved meaning once this alarm is installed onto your Vauxhall Movano or Renault Maser 2011 onwards it is a full Thatcham Cat 1. We install Vehicle Security all over the Essex area, if you would like a security installation give us a call on 07525 068291.