Vauxhall Mokka Laserline Front Sensors Fitted Clacton-On-Sea Essex
25 September 2022 | Admin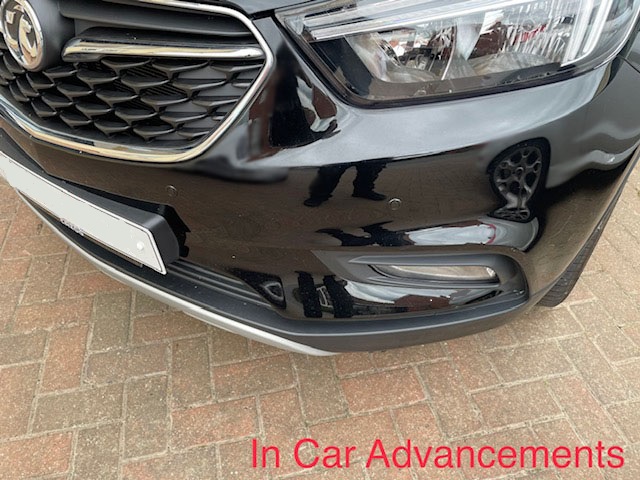 Vauxhall Mokka 2019 with no front parking sensors, we installed the Laserline front parking sensors which included the professional colour coding to match the vehicles paintwork perfectly. Due to the parking sensors having no way of knowing when the vehicle is slowing down they have a small push switch installed on the vehicles dashboard. When you wish to carry out a parking manoeuvre simply press the parking sensor touch switch and the front parking sensors will become active for 30 seconds.
After the automatic 30 second timer you can simply press the switch again and the sensors will become active again. The main reason professional fit sensors have a timer is due to the possible false alarms if they were turned on all the time. For example if you was queing in a car park behind another vehicle the sensors would be sounding constantly. The parking sensor touch switch means they are only activated when you need them.
The Laserline kit we install has 4 sensors in total and these are evenly spaced across the front bumper giving excellent protection, we mount a buzzer / sounder within the vehicles interior hidden out of sight. Meaning the only parts you see and the sensors in the bumper and the touch switch which is installed on the dash. Backed with our 3 year warranty you have complete piece of mind when having us carry out a front parking sensor installation in the Essex area.
We are fully mobile and can install Front parking sensors on your Vauxhall or any other brand of vehicle. All the sensors we install are professionally colour coded to match your vehicles paintwork for a sleek installation. Call us on 07525 068291 to find out more on the parking aid products we can offer.