Vauxhall Insignia 2017 Parking Sensors Fitted Essex
12 October 2017 | Admin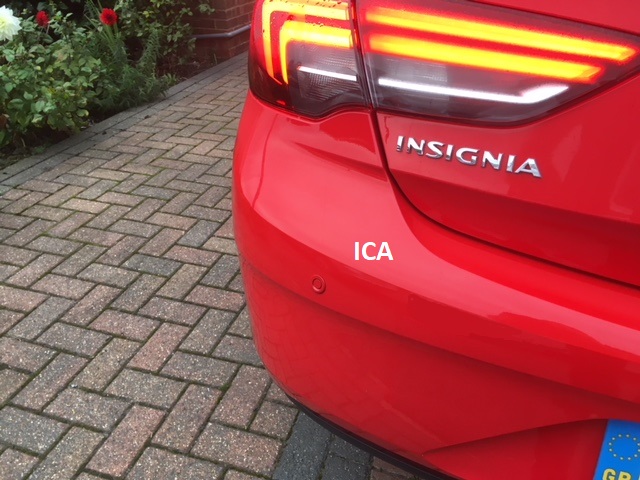 The Vauxhall Insignia is a very nice family car. Sadly parking sensors are an optional extra on this vehicle meaning you have forced to pay the main dealer prices or you can go aftermarket and have a set of our colour coded parking sensors installed. The colour match was outstanding on this vehicle and you would never know this vehicle left the factory without parking sensors installed.
The parking sensor kit we offer features 4 sensors in total with an evenly mounted across the rear bumper. These are fully wired in behind the bumper and the vehicles internal trims meaning no wires can be seen. The sensors will activate automatically once the vehicles reverse gear has been selected. Meaning there is nothing for the user to turn on. Try simply turn on every time reverse is engaged.
A small buzzer is mounted within the vehicles interior meaning it will bleep faster and faster the closer you get to an object. The sensors detect objects from up to 1.5 meters away. If you would like reversing sensors installed on your Vauxhall Insignia give us a call today on 07525 068291.