Toyota Yaris GR Rear Flush Mount Sensors Fitted Essex
7 September 2021 | Admin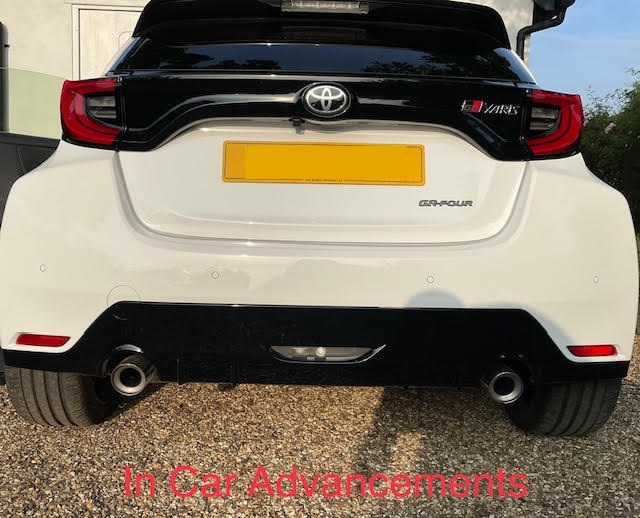 The all new performance GR Toyota Yaris now fitted with our amazing Cobra flush mount 17mm parking sensors, You wouldn't even know these wasn't fitted from the factory due to the excellent colour match and professional finish. These sensors offer excellent performance by detecting objects at 1.5 meters away and paired with the OE sounding buzzer these work flawlessly. Our customer wanted the buzzer / sounder mounted behind the panel meaning nothing is seen within the vehicles interior.
When cutting the 17mm holes we use a special tool to give a very smooth cut into the bumper meaning you can be assured of an original looking installation which other companies simply can't match. These sensors activate automatically once the reverse gear is selected, the sensors give a 1 second beep to let you know they are active / working when reversing.
They bleep faster and faster depending how far you are away from an object meaning you don't need to guess how much room you have left while reversing due to the sensors bleeping in stages before going to a constant tone. We are the largest Cobra parking sensor installer in the Essex area, giving total piece of mind when using us. We are fully mobile in the Essex area and you can call us on 07525 068291 to book an appointment.