Toyota Yaris GR Pandora Mini BT Anti Hijack Ongar Essex
25 October 2022 | Admin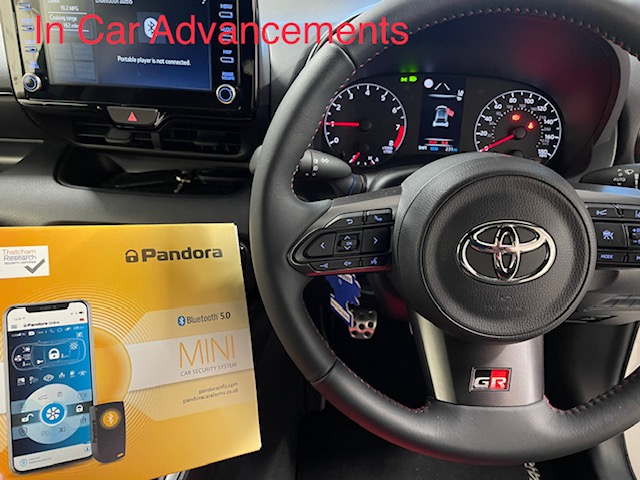 Pandora Mini BT with Anti Hijack fitted to a Toyota Yaris GR offering a full alarm system and immobilisation. We also added anti hijack to this set up meaning if the owner is forced from the vehicle the car will immobilise after 40 seconds. The system gives a countdown warning from the siren when the owner is removed meaning you will know the vehicle is going to cut out once this timer counts down. The Pandora tag needs to be on you in person to allow the Pandora Mini BT to sense you have left the vehicle.
The Pandora Mini BT comes fully loaded with a dual zone shock sensor, tilt sensor and motion sensor meaning your Yaris GR is simply wrapped in protection. You don't need to worry about keyless cloning or range extending due to the ignition system being completely immobilised until a Pandora tag is within range. The Pandora tag can't be range extended or cloned unlike original vehicle remote keys.
The Pandora system works in the background arming & disarming alongside the original remote or keyless entry. However it will only disarm once a Pandora tag is within range meaning you are always protected no matter which way your Yaris GR is attacked. We are fully mobile in the Essex area offering Pandora security system installations. You can call us on 07525 068291 to book your vehicle in.