Toyota GT86 Laserline Rear Sensors Fitted Stanford-Le-Hope
15 March 2022 | Admin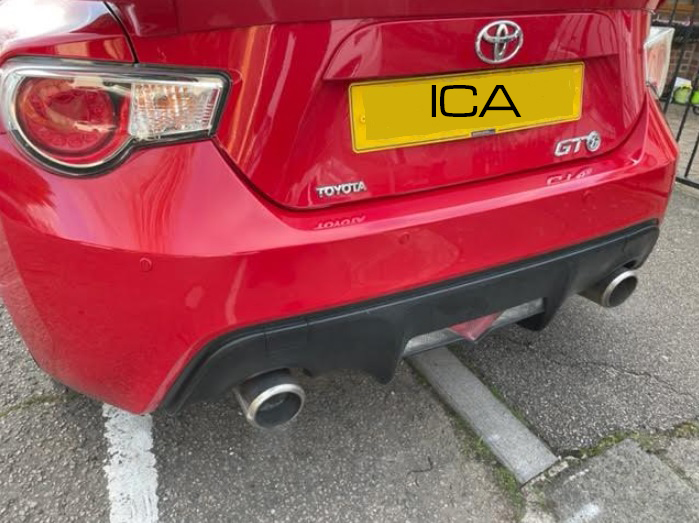 Toyota GT86 fitted with our Laserline rear colour coded sensors, as you can see from the image the colour match was perfect. These sensors offer excellent reliability and perormance due to them being a high quality sensor kit manufatured in italy by Laserline. These sensors detect objects up to 1.5 meters away giving an excellent advanced warning of any objects which might be within your reversing path. These work in the same way as many original fit sensors by activating the moment you select reverse, you will instantly get a confirmation tone to let you know they have turned on / become active.
The buzzer is a very sleek original equipment sounding tone meaning it is soft on the ears. Some cheap parking sensor kits have a very loud buzzer which absolutely sounds awful, as such we don't offer cheap parking sensor kits. We get the sensors professionally colour coded from the vehicles reg meaning the sensors will be the closest match possible to your vehicle. Inside you won't see any wires or cables, these are professionally installed behind the bumper and interior trims. On this model we can also hide the buzzer under the rear shelf area meaning it's hidden out of sight.
Our sensors come with a 3 year warranty for complete piece of mind. Due to them being made by Laserline we have a 0% service call rate on this product meaning you can rest assured the Laserline kits are one of the most reliable on the market. We are fully mobile in the Essex area offering parking sensor installations for example this job was carried out in Stanford-Le-Hope in Essex. Call us on 07525 068291 to get a quote today.