Toyota Celica Kenwood Radio Installation
23 July 2019 | Admin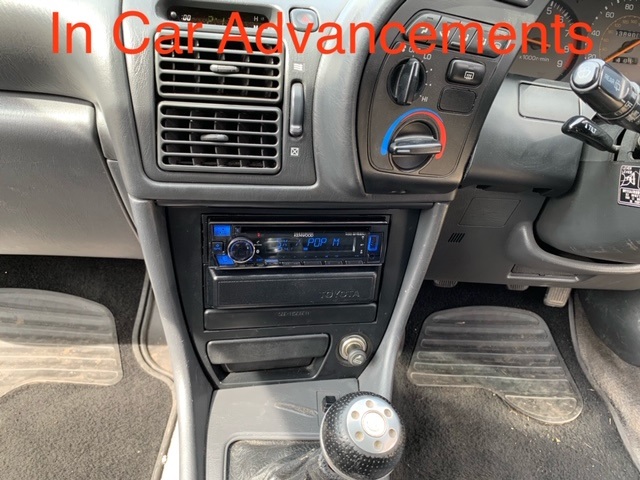 The Toyota Celica has been around for many years and there isn't a great deal of these vehicles left on the road. This was a 1991 Celica fitted with the original radio and tape player. As such the new owner wanted to bring the vehicles audio system up to date, we suggested the Kenwood single din which offers excellent performance at a great price point. This system is fully packed with onboard features such as Radio, CD, USB, AUX, Bluetooth handsfree and Bluetooth music streaming.
The system also features a Spotify smartphone app feature which allows your phone to link via bluetooth with the Spotify app and play your best music hassle free ( Spotify is subscription based ). The Kenwood system also features a microphone which is mounted up by the interior light for the best call quality possible.
The colour of the faceplate can be matched to the cars dashboard lighting such as red, blue, green and white allowing your new Kenwood radio installation to match the rest of your dashboard. You can also download a smartphone app which allows you to control your Kenwood radio if your within Bluetooth range. This is a nice feature if you install the system in a Caravan / Motorhome and want to control your audio.
We are fully mobile offering audio installation in the Essex area. Give Dave a call on 07525 068291.