Stolen Vehicle Tracker Fitted Chelmsford
10 June 2016 | Admin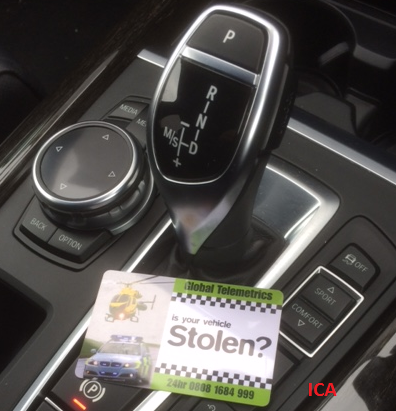 In Car Advancements installed a Stolen Vehicle Recovery Tracker into a very nice BMW X6. This tracker was the very high end Thatcham Cat 5 unit which allows immobilisation if the vehicle was stolen. The user of the vehicle needs to carry small tag which allow you to drive the vehicle without triggering any alerts.
The tag is a very small thin plastic card which is known as ADR ( Automatic Driver Recognition ) every time you get in and start your vehicle the tracking system looks for this card. In the event of driving the vehicle without a card present it will trigger an alert and the call center ( Global Telemetrics ) will call you and ask if a theft is in process.
Thatcham Cat 5 gives you the highest security level, out of all stolen vehicle recovery devices. It also offers starter immobilisation, which the call Centre can trigger to allow the vehicle to not re-start should the vehicle ever be stolen. We are fully mobile and can carry out Thatcham Cat 5 and Cat 6 installations in the Essex area. View our Car Trackers page or call 07525 068291.