Skoda VRS Pandora Smart Pro V3 Fitted Grays Essex
8 December 2022 | Admin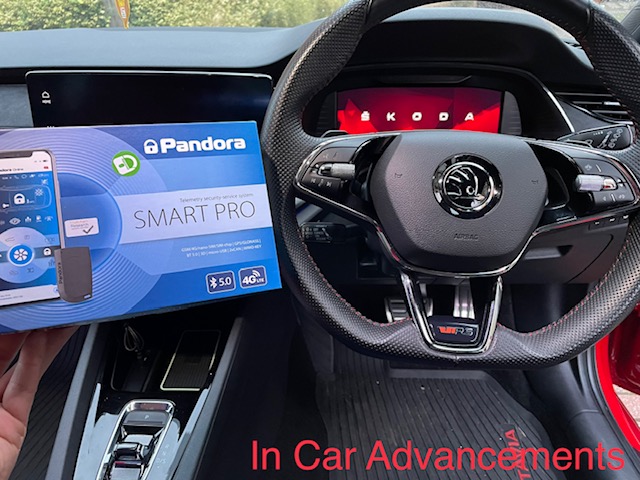 Skoda VRS now protected by the latest Pandora Smart Pro V3 Thatcham Cat 1 alarm system offering a full alarm, immobiliser, GPS tracker and GSM phone alerts meaning you will get a phone call and text message if the alarm is triggered. The Pandora Smart Pro V3 offers more protection than any other alarm in the UK that is Thatcham approved. Pandora uses secure ADR tags which can't be key scanned or key cloned meaning even if a thief has a cloned key for your vehicle it simply won't start the vehicle and the Pandora alarm will start sounding. The Pandora tags use the most advanced encryption on the market in the UK.
The Pandora Smart Pro V3 has it's own battery back up siren which is installed in addition to the original alarm siren. This sounds @ 118db once triggered and this also features an internal battery back up meaning even if the wires are cut the alarm will remain sounding. You wouldn't even know the Pandora system has been installed in your vehicle due to how neat the system is, all you will see is a small LED mounted by the rear view mirror plastic.
The system updates all status directly to the GSM phone app known as Pandora Connect. This means you are connected to your vehicle 24/7 and you can simply check the app at any moment to check the doors, boot, bonnet are closed or even checking if the vehicle is locked. We offer a fully mobile service in the Essex area and you can call us on 07525 06821. Remember we are the only Pandora Platinum dealer in Essex. This system comes with an exclusive 12 months subscription free of charge.