Sigma S30 Review
13 June 2015 | Admin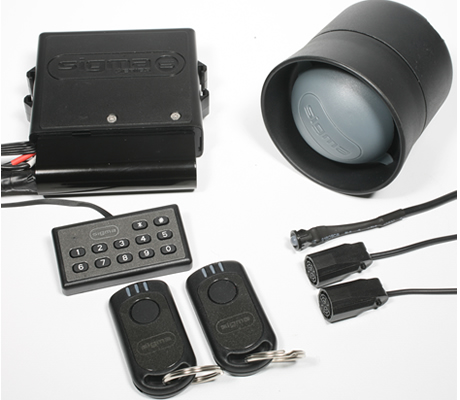 The legendary Sigma M30 got a major re design and was renamed the Sigma S30. With a very sleek siren and small control unit you can be assured of the very best security. I think the best feature of this alarm is the stolen keys theft protection, even if your keys are stolen from your pocket or from your home. The alarm system can be turned off with the remote but no one will be able to start the vehicle unless a 4 digit code is entered by the small key pad. This is a great method against these types of thefts.
The remote controls are very sleek offering just one button press to arm or disarm your alarm system and with the new redesigned alarm ECU the alarm can be hidden very well behind the vehicles dashboard. But a nice improvement is the solid plate which is fixed below the alarms main connector plugs meaning it can't be bypassed without special alarm engineer tools. This system has a few more enhancements over any other system on the market.
With the Sigma system being used as standard fitment on Subaru you can be assured of high quality and product reliability.