Seat Leon Cupra Pandora Mini BT Fitted Essex
16 August 2019 | Admin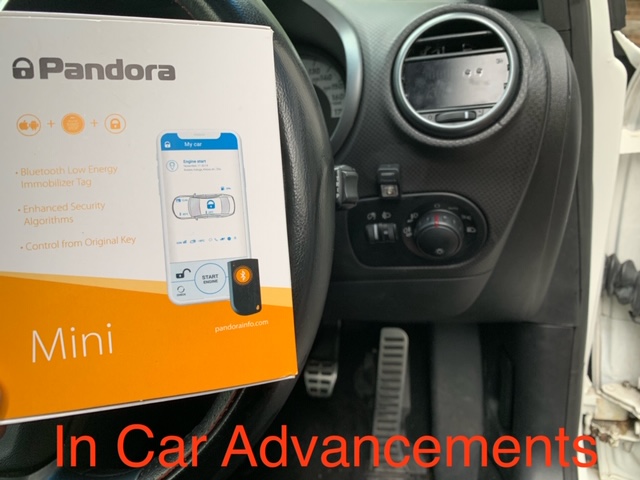 This hot hatch is now secured by the number 1 alarm system in the UK right now. The Pandora Mini BT offers so much protection unlike any other system right now the Mini offers complete security such as protecting all main zones ( doors, boot, bonnet ) it also has onboard sensors which are designed to detect many types of impact and movement such as the dual zone shock which will chirp to warn people away with a lighter impact such as a football or a knock to the vehicles bodywork and it also offers a full alarm trigger if the vehicles window is smashed for example. The Mini BT also features a Tilt Sensor which protects the alloy wheels from theft, any jacking of the vehicle will cause the alarm to trigger / sound.
The onboard motion sensor is very smart due to it knowing when the vehicle is being dragged along. for example on a recovery / tow truck. The system also features immobilisation with an ADR tag meaning if the tag is not within range the vehicle simply won't start. if your driving along and you are hijacked ( providing the tag leaves the interior ) the anti hijack countdown will start this timer allows 30 seconds for the tag to come back within range, if its not within the interior within that time the vehicle will instantly immobilise allowing a safe recovery of your vehicle without the hijackers in range.
The system has a loud 118db siren which alerts anyone nearby your vehicle is being attacked. On this vehicle we also made the side marker lights flash, meaning if your alarm is sounding the side lights front and rear will flash grabbing attention this is available on certain vehicles. The Pandora systems are taking the market by storm and many customers feel more confident once the system is installed onto there vehicle.
If you would like a Pandora Mini installed why not give us a call on 07525068291.