Scorpiontrack Direct Debit Subscription
6 May 2016 | Admin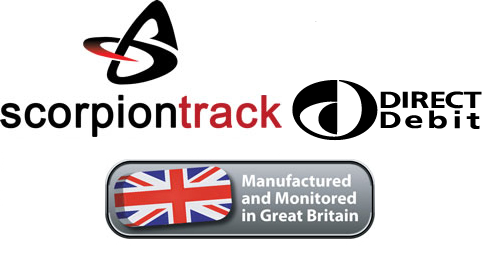 Scorpion Automotive have just announced there latest addition to the tracking subscritption they offer. You can now pay your subscription for your Thatcham Cat 5 or Cat 6 unit via monthly payments. This makes buying a stolen vehicle recovery tracker alot less painful when buying a prestige vehicle. Scorpion have grown to the extreames over the years offering a high quality UK built and designed tracking device which gives the user a large amont of features including text alert.
Scorpion Automotive offer tracking for a major range of vehicles for example cars, bikes, HGV's and motorhomes. This gives the customer a large range of options when looking to get a tracker installed. Scorpion offer a very unique feature which is known as key guard which is great for making sure your vehicle isn't moved without making the vehicles owner aware via text message.
We supply and fit the complete scorpion range from the Thatcham Cat 6 entry unit and then the fully loaded Thatcham Cat 5. Call us today on 07525 068291 to book your vehicle in.