Scorpion Track ST50 Review
1 November 2015 | Admin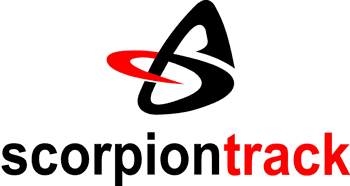 The Scorpiontrack ST50 has been around for a while know and has proven its industry leading customer software and engineer software for commissioning is the best in its class. With Scorpiontrack they allow you to log into a basic dash board with a user name and password allowing you to see a last ignition off location meaning you can use it to see where your vehicle has been. The unit has a very cost effective subscription at only £130 per year, the only downside is there is no lifetime subscription unlike other tracking providers.
Scorpiontrack ST50 is a Thatcham approved Cat 6 meaning it is designed for vehicles up to the value of £90.000. If you need a Thatcham Cat 5 you should look at the Scorpiontrack 5 product. The great feature of the Scorpion system is the ability to add text alerts meaning if you park your car up at an air port or driveway for a period of time, you can activate text alert and this means if the ignition is turned on when the alerts are active / armed. The unit will instantly alert you by sending a SMS text message to your mobile.
The unit can be hidden very well within the vehicles interior due to it being a very small unit with an external GPS. This allows the best signal possible at all times, with many units on the market they don't give the engineer the flexibility of mounting the unit in a solid metal area for example and an external GPS really helps the engineer in some cases.
We supply and fit the Scorpiontrack ST50 and Scorpiontrack 5 unit in Essex via our mobile installation service.