Road Angel Gem + Speed Camera Detector
18 October 2015 | Admin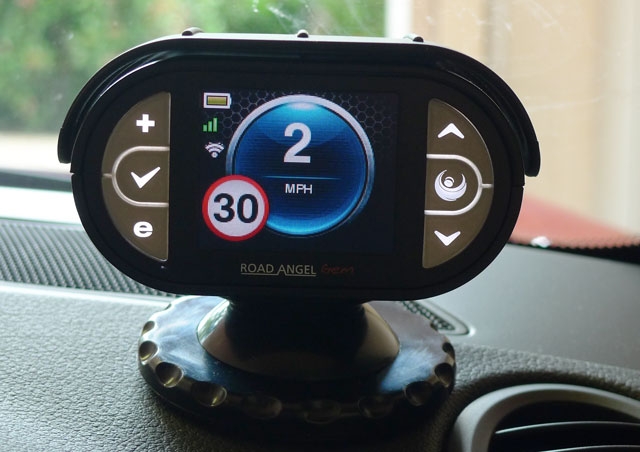 If your looking to keep a clean driving license it might be wise to invest in a speed camera detector which is made by Road Angel. The brand Road Angel has been around for many years and has put the industry standard out there into the market place offering the most up to date speed camera databases. The great feature about the Road Angel Gem is the unit automatically updates every few minutes while your driving. This has taken the need of a PC or Bluetooth connection away completely meaning you can rest assured Road Angel has you covered while your on the road.
The only downside is the subscription charge is expensive and this is due to the Road Angel using Connected technology. 6 months subscription is £39.99 and a 12 month subscription is £65.99. Considering 3 points and a £100 fine for going over the speed limit by a small amount the subscription doesn't seem much money in the long run.
With the unit having on board GPS it states your exact speed ( This will be more accurate than your cars speedo cluster ) meaning you can at any point check your vehicles speed by simply looking at the Road Angels display. With this device being completely road legal you have no worry being on the wrong side of the law. We can supply and fit Speed Camera detectors in Essex.