Renault Trafic 2015 onwards Alarm Upgrade
23 September 2015 | Admin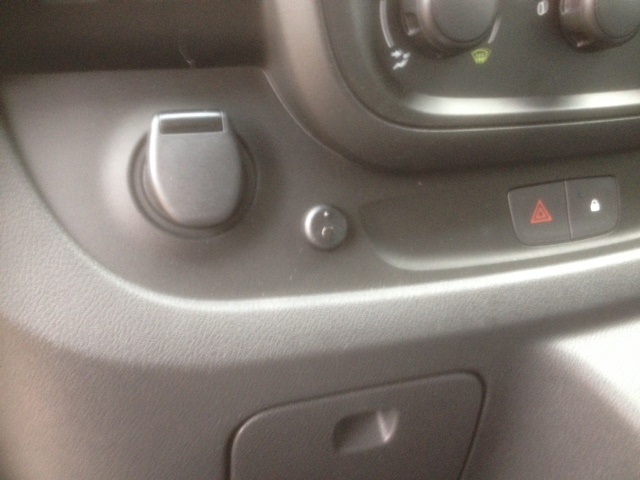 The Renault Trafic is becoming more popular in many trades due to there excellent reliability they have been the van of choice. The downside to the new models is a large amount of them have no alarm from the factory. Just because the indicators flash when you lock and unlock the doors by the remote control it doesn't mean you have an alarm system. We offer a professional Thatcham approved alarm system for this vehicle which looks like a part of the vehicle once the installation is complete.
The only components you see within the vehicle are nice sleek white ultrasonic colour matching sensors which are mounted at the top of the a-pillars, no wire can be seen and they look very original. The only other object which will be seen is the pin override LED this consists of a small flashing LED and a button which is used for overriding the alarm system in an emergency.
The nice part about this alarm system is nothing changes in terms of how you lock or unlock the vehicle. Due to this Thatcham alarm upgrade being programmed to work only from the lock and unlock commands from the remote control. This means when you press lock on the original Renault remote control the alarm will arm. When you return to the vehicle and press unlock on the original control the alarm will turn off, this means you can enter the vehicle and drive as normal with no input from the customer / driver.
We offer a full 3 year warranty on this system and it brings the vehicle up to a full Thatcham Cat 1 once installed.