Renault Clio Rear Parking Sensors Fitted Essex
4 April 2017 | Admin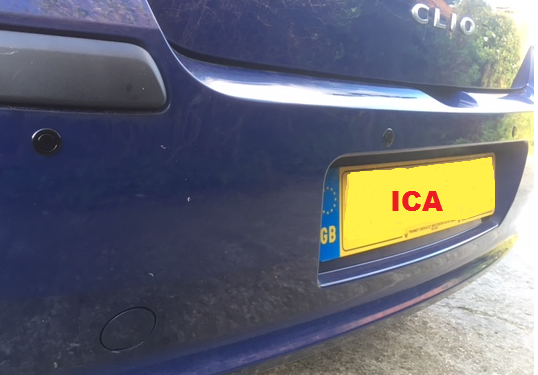 In Car Advancements fitted a set of rear parking sensors for an elderly customer that was worried about reversing her new vehicle. We suggested our professional colour coding which allows the parking sensors to match the factory paintwork, but this wasn't required by the customer. However they still look nice due to the other black pieces of trim on the rear bumper.
These sensors work instantly when the customers takes the vehicle out of park and selects reverse gear. The parking sensors instantly wake up giving you an excellent warning of any objects that might be in your reversing path.
We are fully mobile and can install these reversing sensors in Essex and all local towns. We offer a 3 year warranty for complete piece of mind when buying reversing sensors from us. If you would like to get a quote for your vehicle please call 07525 068291.