Range Rover Vogue Meta S5 Deadlock Billericay
24 September 2020 | Admin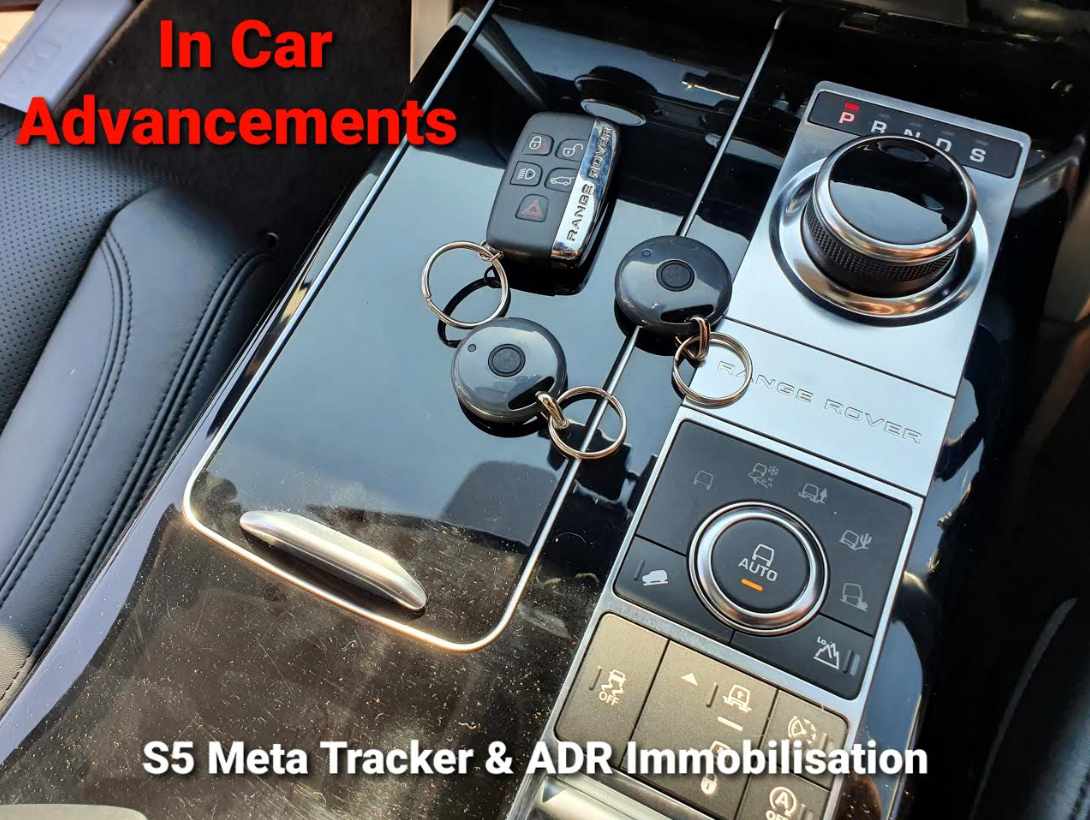 If you own a Range Rover Vogue you will more than likely be aware these vehicles get stolen on a regular basis. This customer wasn't taking any chances and wanted a system which offers fully Thatcham approved insurance approved tracking with ADR tags ( known as S5 ). This Metatrak Deadlock also features immobilisation meaning if an ADR tag is within range the vehicle will be allowed to start as normal. Without an ADR tag and the vehicle will remain immobilised / protected.
The Meta ADR immobiliser can be configured ( if required for additional security ) to only allow a vehicle start if the button is pressed on the ADR tag. The Meta system comes with the 1st year subscription free of charge meaning after the first year the renew cost is only 150 per year. As usual with all Meta products you get a 3 year warranty for complete piece of mind. You can simply track the vehicle via your smartphone to view its location.
Meta also allows you to view history reports such as previous routes the vehicle has taken. Meta will automatically send the Thatcham approved certificate for your insurance within a short period of the device being activated meaning you don't have to worry about insurance cover. We are fully mobile installers of Meta products in the Essex area, offering the best service and customer care, call Dave today on 07525 068291.