Range Rover Velar Pandora Storm Fitted Maldon Essex
3 November 2021 | Admin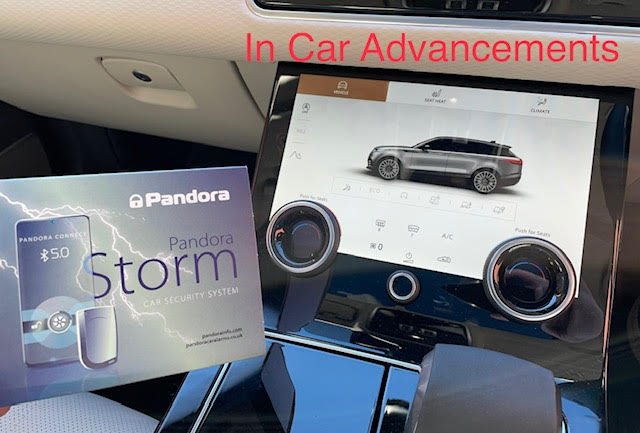 Range Rover Velar now protected by the Pandora Storm. The Pandora Storm is the best and most convenient immobiliser on the market, the system simply uses an ADR tag to allow the vehicle to start and run as per normal. Without this Pandora ADR tag the vehicle will simply remain immobilised / will not start. Many customers simply want a system that is secure but they don't want to mess around disarming it for example pressing buttons and as such the Storm is very quick and easy / you wouldn't even know it's fitted.
The Pandora ADR tag uses a CR2032 battery which lasts around 4-6 months depending on use. This battery is the only service item you need to keep the Storm immobiliser working perfectly, the Storm also has a mobile smartphone app for Apple and Android smartphones. This app allows you to use your smartphone in an emergency to disarm the Storm ( for example battery goes flat in the ADR tag ). The Pandora Storm uses very secure immobilisation unlike other products on the market, meaning even if the module was found and unplugged the vehicle still wouldn't start.
The Storm is proven in the UK as being the most secure immobiliser you can have installed, the system can also be upgraded at a later date to include a siren which will make the system into a full alarm, or you could even add on a GPS tracker as such no other immobiliser offers these forms of possible upgrades and security. If you need a Pandora Storm fitted in Essex you can call us on 07525 068291 to book your vehicle in.