Range Rover Velar Pandora Smart Pro Fitted Brentwood Essex
15 June 2022 | Admin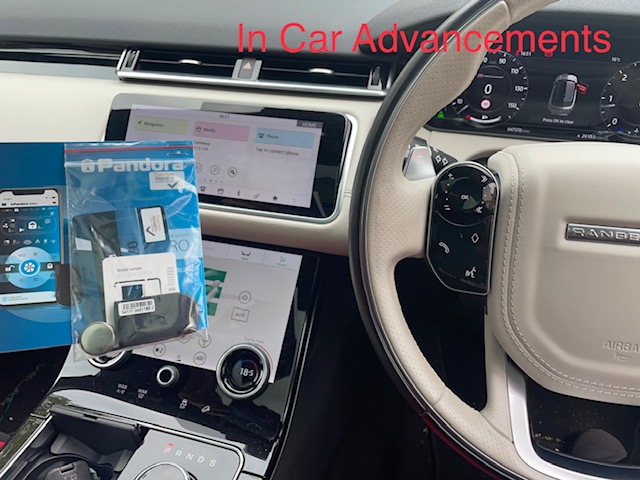 The Range Rover Velar is one of the top 10 stolen vehicles in the UK and as such owners are looking to protect their vehicle. This customer had the top of the range Pandora Smart Pro V3 offering complete piece of mind when leaving your vehicle. The Pandora Smart Pro V3 offers 4G phone connection which means you get phone calls and texts when the vehicle is attacked. The system also has GPS tracking allowing you to view previous routes and the exact vehicle location ( ideal if your lending the car to someone ), and of course the Pandora Smart Pro V3 comes with the usual alarm and immobilisation.
The Pandora Smart Pro uses secure ADR tags which means an ADR tag has to be within range before the alarm & immobiliser will disarm. This stops all forms of key cloning and key scanning which thieves use to steal these vehicles, if this form of attack is carried out the vehicle will remain immobilised and the alarm siren will be sounding. You will also recieve a phone call and text letting you know why the alarm has triggered.
The Smart Pro V3 is one of the most sleekest alarms to have installed because you wouldn't even know the vehicle has an alarm installed ( due to it working alongside the original key & keyless entry system ) we hide the Pandora LED in a out of sight location such as the top of the interior mirror housing. The System also comes with 12 months subscription meaning you get 12 months of GPS tracking and phone alerts for free, after 12 months its £125 per year to renew.
Would you like your Range Rover Velar protected? We offer a fully mobile service in Essex and you can contact us via phone 07525 068291 or Email Sales@in-car-advancements.co.uk.