Range Rover Velar Pandora Mini BT Fitted Ongar Essex
22 November 2021 | Admin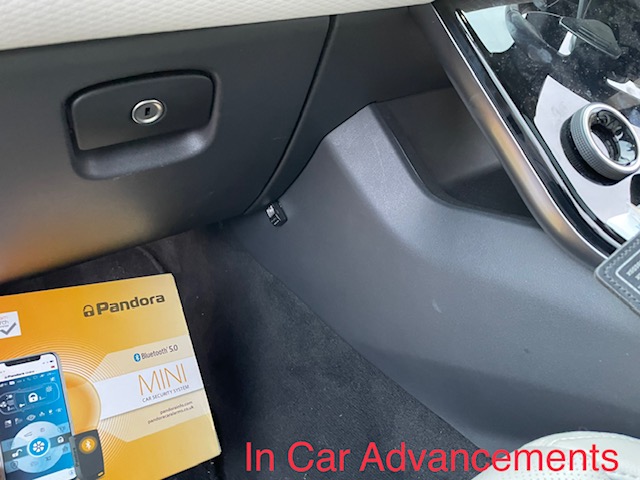 Velar now protected by the Pandora Mini BT known for offering the best alarm and immobiliser system. The Pandora Mini BT features a full 118db battery back up siren meaning if your Velar is attacked the original alarm and the Pandora alarm will both be triggered. The Pandora features protection for doors, boot, bonnet and has many onboard sensors like dual zone shock, tilt and motion meaning you have excellent protection without adding any extras to the alarm system.
The customer wanted the LED / Valet button tucked out the way and as such the side of the center console trim was perfect, this location allows the customer to press the button easily if required. The only time the button would be used is pairing a new Bluetooth mobile phone or using the emergency code when a ADR tag or Bluetooth mobile phone is not available. The Pandora Mini BT uses an ADR tag which sits on the vehicles keys.
The ADR tag needs to be within range to allow the Pandora alarm & immobiliser to disarm. without this ADR tag the system remains in a pre-disarmed state and won't allow you to start the engine and the system will sound the siren if a tag isn't detected once the door has been opened. The Pandora ADR tag can't be key scanned or key cloned like the original car key making it ultra secure. If you would like a Pandora alarm and immobiliser system for your Range Rover Velar we can help, call Dave on 07525 068291.