Range Rover Sport Pandora Smart Pro V3 Fitted Southend Essex
28 January 2022 | Admin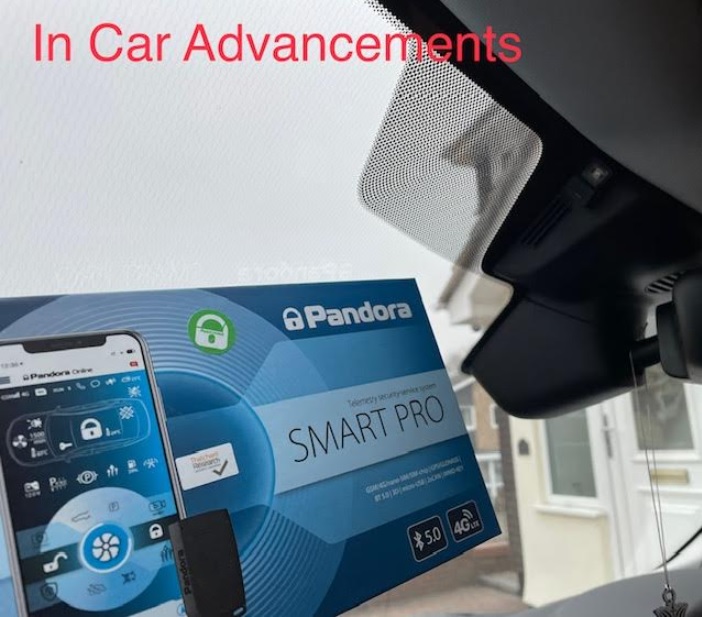 Range Rover Sport now protected by the Pandora Smart Pro V3 offering a full alarm, immobiliser, GPS tracking, GSM phone alerts. This gives the owner complete piece of mind when leaving the vehicle. The Pandora Smart Pro arms automatically when using the remote or keyless entry system on the vehicle meaning there is no input required from the driver, the system will also automatically disarm when returning to the vehicle providing a Pandora ADR tag is within range.
This system comes fully loaded with sensors as standard meaning it has the dual zone shock warning and trigger, tilt and motion detection. The system also has ultra secure immobilisation meaning even if a thief clones a key or range extends the signal the Pandora system will not disarm giving excellent protection against all forms of attack. The feature many customers like is being able to check the status of their car by simply looking at the app, at a glance you can check if the vehicle is locked or unlocked, location, routes the vehicle has taken with full tracking history, and much more.
Not only is the system thatcham approved it also has a battery back up siren meaning if the wires are cut the siren will remain sounding. Unlike many other products on the market the Pandora remains secure under attack, Pandora is known in the UK as the most secure and the most advanced due to the levels of immobilisation and the type of ADR tag used. On this Range Rover the only part you see out of the whole installation is the small LED / valet button mounted by the interior light which is tucked out the way,
We are the largest security specialist in the Essex area and if you require a security installation give us a call on 07525 068291.