Range Rover Sport Autowatch Ghost Tassa Approved Fitted Essex
21 May 2020 | Admin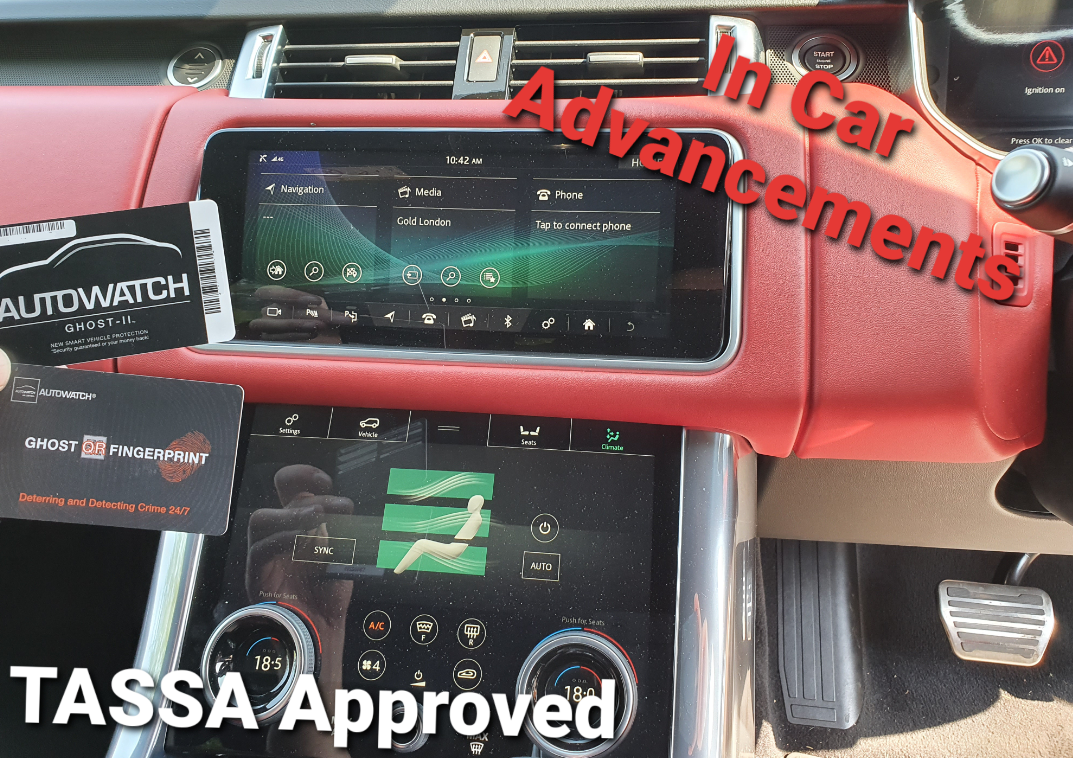 This Range Rover Sport 2019 is now protected by the Autowatch Ghost 2 Tassa Approved system. What does the Tassa Approval mean? All new Autowatch Ghosts are Tassa approved meaning each installer has to be registered with Tassa this means the installer has been checked and has confirmed they are trade along with their insurance infomation. Tassa is working with many car insurance companies recommending the Ghost as an approved form of security to give the vehicle owner and the vehicle insurance company piece of mind. All new Ghost 2 Tassa models also come with the QR Fingerprint which is linked for the best security.
The Autowatch Ghost 2 Tassa also offers a money back guarantee if the vehicle is stolen ( Terms & conditions apply ). If you own a Range Rover Sport you are more than likely aware these vehicles can be stolen in around 25 seconds meaning thieves can steal your pride and joy in seconds meaning you need to upgrade the security if you own one of these vehicles. We offer a good few products for these vehicles giving total piece of mind such as the Ghost, Pandora Immo or the Pandora Mini BT. All these products will give your Range Rover the protection it needs.
We are fully approved Autowatch Ghost installers and fully Tassa approved in the Essex area. This means we can carry out a professional installation at your home or workplace for total convenience. We specialise in vehicle security giving you the neatest installations possible the customer or thief wouldn't even know the vehicle has been previously pulled apart due to our installation tools and fitting ability. Call us on 07525 068291 to book your vehicle in.