Range Rover Sport Autowatch Ghost Fitting Essex
30 October 2019 | Admin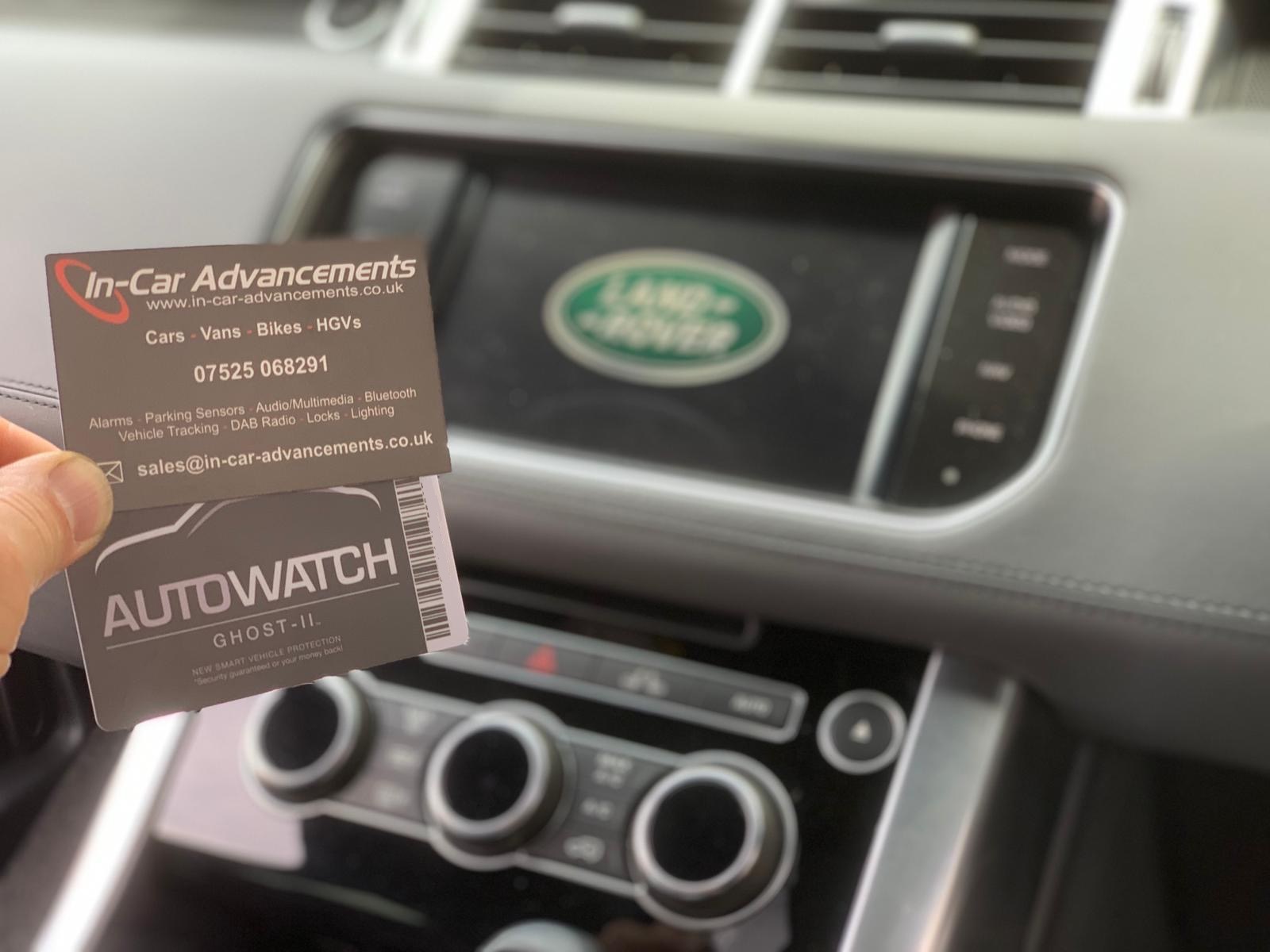 This Range Rover Sport is now protected is now protected by the Autowatch Ghost. The Ghost uses a certain ( User selectablre ) set of buttons mainly some of the steering wheel control buttons. When you enter the vehicle you simply turn the ignition on and enter your selected pin code, once the correct pin has been entered the vehicles indicators will flash. You will then be able to place your foot on the brake pedal and start the vehicle as normal.
Did you know the Land Rover / Range Rover vehicles are one of the most common stolen vehicles in the UK. The Ghost stops all forms of theft for example if your vehicles keys are stolen, it also protects you from key cloning and key scanning attacks. The Ghost is the invisable immobiliser by not using any LED's, buzzers or sirens which a thief could try and trace back within the vehicle. Due to it not having any interior mounted components a theif wouldn't know where to start looking within the vehicles interior making it one of the most secure systems.
The Ghost has been around for many years and has proven itself time and time again making it one of the most secure systems to immobilise your vehicle from starting. In Car Advancements were one of the first Autowatch Ghost dealers in the Essex area, when buying from us you know its being fitted by an experienced engineer to a high standard. If you would like an Autowatch Ghost installed give Dave a call on 07525 068291.