Range Rover Key Clone Package Essex
2 January 2016 | Admin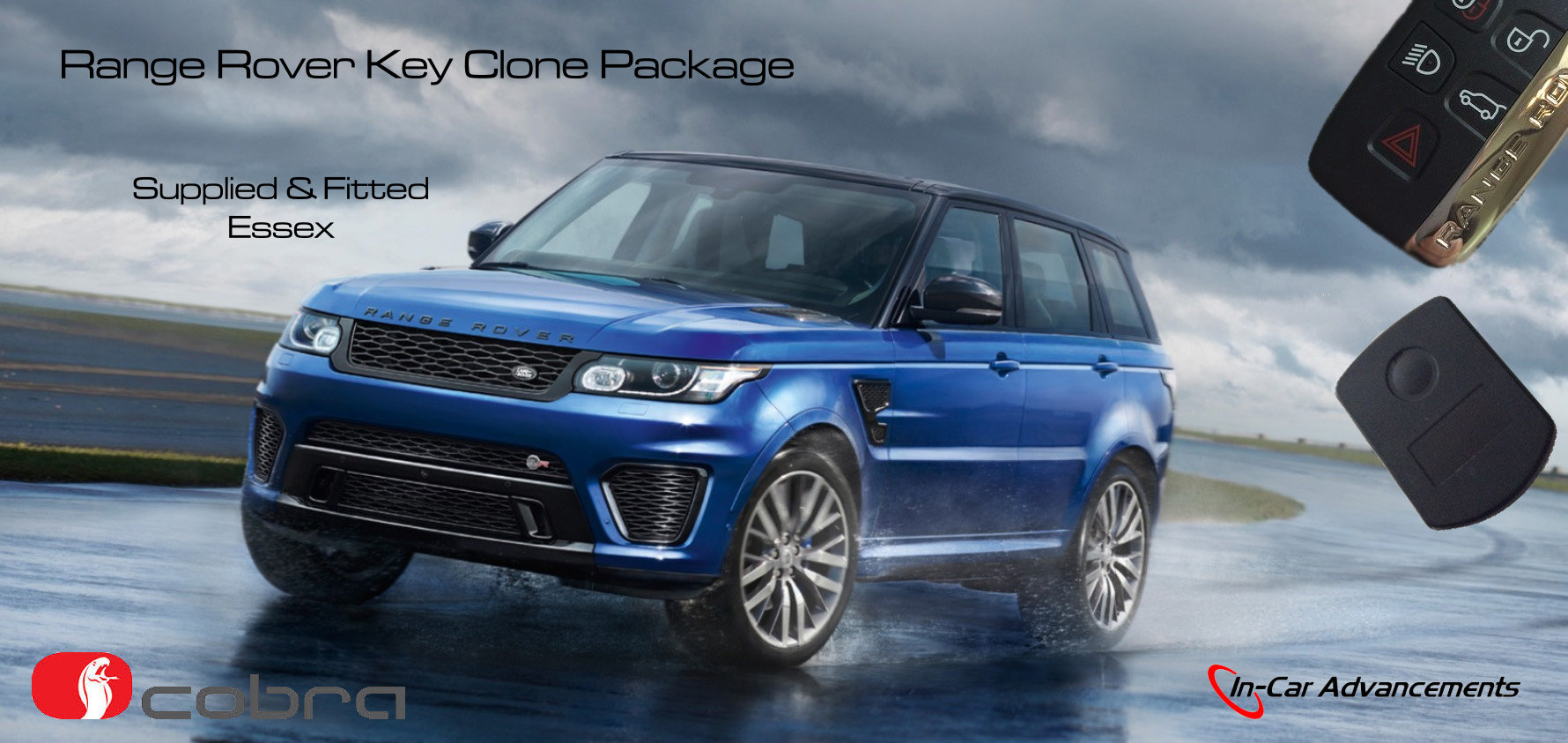 Own a Range Rover? You have most likely seen in the news how Range Rovers have been getting stolen within seconds. Even with an update from Range Rover cars have still been getting stolen with the latest OBD hacking software. The system we install is a complete custom set up which offers no OBD protection. You might ask why? Simple the Cobra ADR system immobilises the vehicle completely meaning you can't start the vehicle even if you have programmed 5 keys, none will start the vehicle unless the automatic driver recognition card ( ADR ) is detected by the alarm and immobiliser system.
The alarm and immobiliser system works from the original remote control meaning if you lock the vehicle the alarm will arm and if you unlock the vehicle the alarm will disarm. But until the vehicle can see the encrypted card in range the alarm will not fully disarm or start. This is the ultra secure package for your Range Rover, Range Rover Sport or Overfinch.
We have included a video on how easy it is to program a new key into the Range Rovers ECU. It takes on average 60 seconds to steal / drive off with your prestige Range Rover
The alarm side features a full battery back up siren which is 118DB, protects doors, boot and bonnet which means any attempt to enter the vehicle and the alarm will instantly trigger. You can also add a glass break sensor for the ultimate security package. This system is a full Thatcham cat 1 alarm once fitted onto your Range Rover giving you complete piece of mind once fitted. The Cobra ADR system works in addiction to the original alarm system and can't be disarmed via any original security system override.
We supply and fit the Range Rover alarm upgrade in Essex and all local areas.