Porsche Cayenne Remap Grays Essex
30 November 2021 | Admin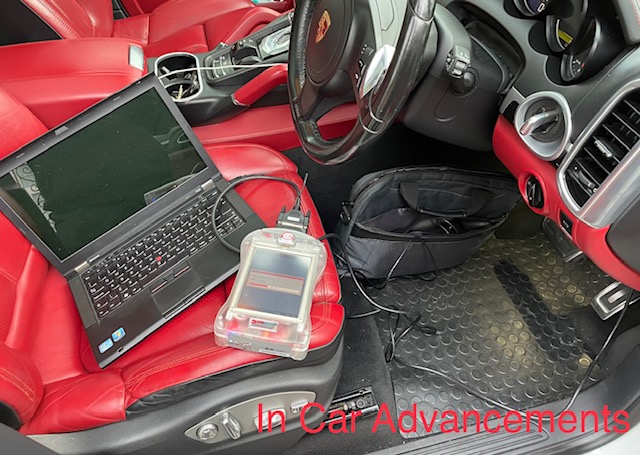 The owner of this Porsche Cayenne wanted enhanced performance, but didn't want to go over the top and as such went for our Eco remap giving the perfect balance of power / torque and fuel saving. The idea behind an Eco map is the increased torque means you don't need to rev the engine as much in order to get up to speed, hence keeping the revs lower and saving fuel by doing so. After the customer returned from a test drive he noticed the responsiveness of the engine and the additional power which is what the car needed.
An Eco remap offers a good increase in power on this vehicle for example the standard BHP is 245 and a remap takes it up to 288 BHP giving a massive 43 BHP increase and more importantly being a diesel the torque is massively improved by 70NM giving excellent pulling power when needed. The remap we provide is custom to your vehicles ECU and the file is provided by the most respected tuning company in the UK, known as Avon Tuning.
We are fully mobile in the Essex area and offer a hassle free mobile remapping service, all we require is a vehicle with a healthy engine and a 240v power socket meaning you don't need to leave your vehicle at an unknown workshop for hours, we simply come to you and the job is complete within 60-90 mins in most cases. We are a fully authorised Avon Tuning dealer for the Essex area and we can be contacted on 07525 068291. You can even view the possible gains for your vehicle by visiting our remapping page.