Porsche 911 Clifford Alarm Removal Essex
13 April 2017 | Admin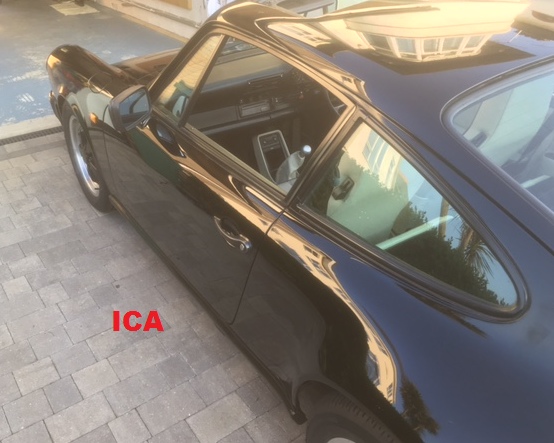 In Car Advancements removed a very old Clifford Concept 300 series alarm from this excellent condition Porsche 911 1987 model. It had the fully loaded Clifford system from back in the late 90's offering remote engine start, window closure, door locking, microwave window sensors. These systems were over £800 fitted and they last for many years. The alarm we removed was around 17-20 years old and provided an excellent service life.
The customer had just brought the vehicle and wanted to make sure there were no issues with engine and electronic reliability. By us fully removing the alarm and immobiliser system the customer can rest assured that the vehicle will remain in working order and not break down due to an alarm ECU failing.
We can remove alarms & immobilisers from a very wide range of vehicles from every day cars to perfect classic examples. We are fully mobile in the local Essex area and can travel to your home or workplace in order to remove any alarm or immobiliser system that may be giving you problems. If you wish to remove and replace an alarm system look at our
specialist car security
page. If you would like a quote on removal contact Dave on 07525 068291.