Porsche 911 Carrera 4 GTS Pandora Mini BT Fitted Maldon
22 November 2022 | Admin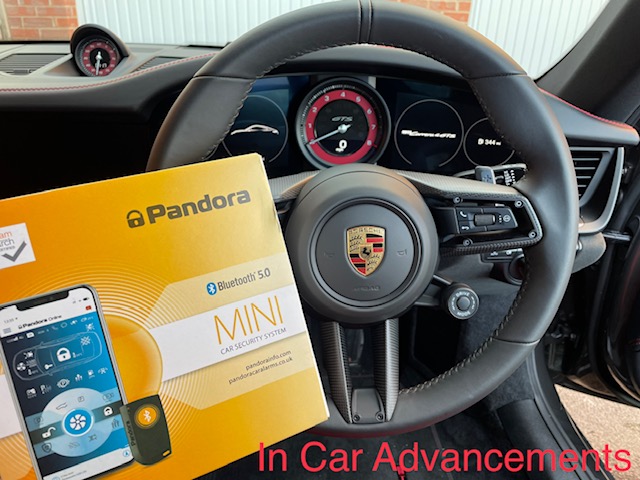 Porsche 911 Carrera 4 GTS fitted with the Pandora Mini BT offering alarm and immobilisation fitted in Maldon, Essex. The Pandora works perfectly alongside the original remote meaning locking the doors will arm the Pandora system and the system will disarm when pressing unlock providing a Pandora ADR tag is within range. The Pandora system works in addition to the factory security meaning the original equipment remains in place / working.
The Pandora Mini BT comes fully loaded with dual zone shock sensors, tilt sensors and also a motion sensor for tow away attempts. The Mini BT also covers the usual doors, boot, bonnet. Backed up with a loud 118db battery back up siren meaning even if the wires are cut to the siren the sounder will keep triggering in alert mode @ 118db. This system is very neat when installed into this vehicle meaning you will only see a small LED mounted up by the rear view mirror housing. No holes are drilled, it's simply stuck down with strong double sided tape.
Pandora ADR tags have a small CR2032 battery inside and this normally lasts around 6 months under normal use. This tag is the part which must be carried with you in order to disarm the alarm and immobiliser when entering the vehicle. Without this tag the alarm will trigger and the vehicle will be immobilised throughout. If you would like to discuss a Pandora installation give us a call on 07525 068291.