Peugeot 108 Rear Parking Sensors Fitted Basildon Essex
8 September 2020 | Admin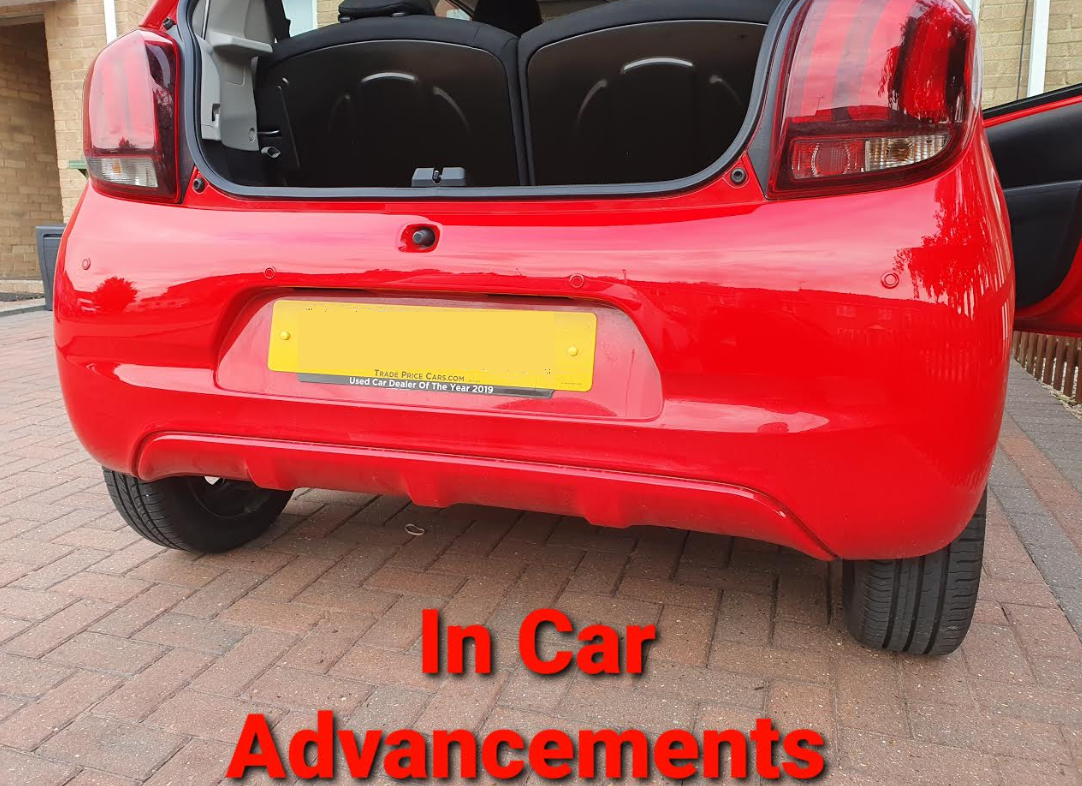 Peugeot 108 fitted with our professionally colour coded rear sensors offering quality and performance no other company can match. These were colour coded in the original Peugeot Flame Red paint and as you can see from the above image the paint match was outstanding. These rear sensors automatically activate when the reverse gear is selected giving 1 bleep to let you know the sensors have become active then they start detecting / picking up objects up to 1.5 meters away. This means you will have plenty of warning before even getting near objects in your reversing path.
These 4 sensors are spaced evenly apart on the rear bumper giving a good detection range in the center and the edges of the bumper. We have also hidden the buzzer behind the vehicles trims meaning nothing can be seen within the vehicles interior giving a nice / neat factory appearance. All our parking sensors come with a 3 year warranty for complete piece of mind when having sensors installed by us. We don't just offer only rear sensors, we can also supply and install front sensors which will protect both the front and rear of your vehicle. These sensors will give complete piece of mind when parking and they take the stress away of damaging your vehicle.
Having parking sensors fitted is very cost effective, the average car bumper repair after a bump / knock is around £250 and as such it makes sense to get parking sensors installed BEFORE the accidental damage is done. We are fully mobile covering the Essex area fitting parking sensors, you can call us on 07525 068291 for a quote or advice.