Parking Sensors Someone Will Do It Cheaper
14 June 2018 | Admin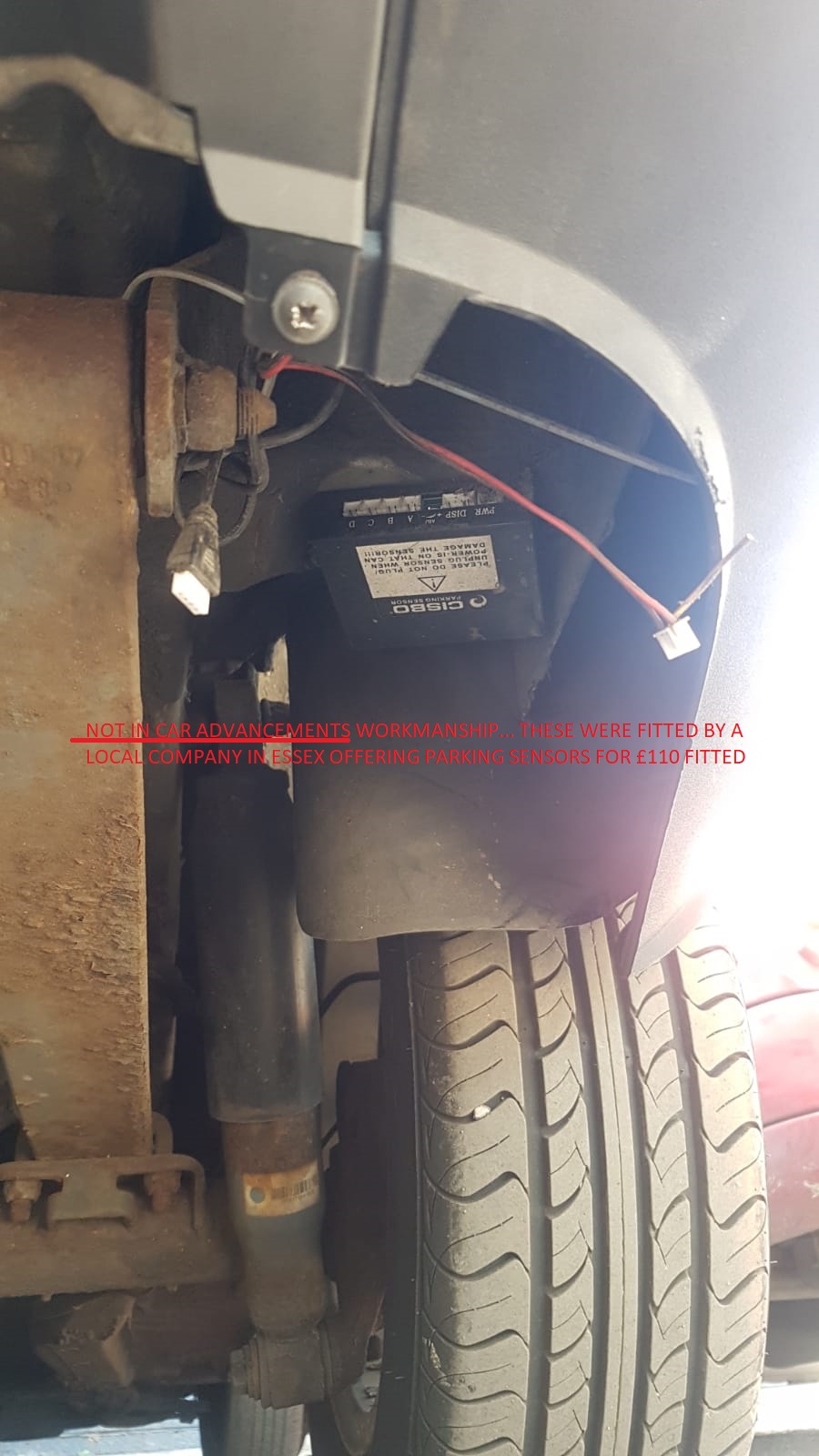 First of all this is NOT In Car Advancements workmanship. But a job we got called out to due to the customers parking sensors no longer working. The original installer located in Essex fitted these parking sensors for £110 with colour coding. Sadly he is no longer answering his phone.... So the customer has needed to look elsewhere for a repair / replacement. And the picture above speaks many words in terms of cheap product and cheap labour. The Parking sensors were fitted into the bumper but the ECU ( Which is NOT waterproof ) was also mounted behind the bumper. Meaning the non-waterproof ECU is getting soaked and I am sure you are aware water and non waterproof electronics don't mix.
We could not re-use any part of this poor installation, so a full removal was required and a new Cobra 21mm set of parking sensors was colour coded and professionally installed. This time the sensors were fitted into the bumper and the ECU and all wiring was mounted neatly and safely within the rear of the vehicles interior ( behind the original trim / nothing seen to the visible eye!.
We are professionals at fitting parking sensors to either the front or the rear of your vehicle in Essex. We are fully mobile and come to you at your home or workplace. Call Dave on 07525 068291.