Pandora Smart Watch
7 January 2020 | Admin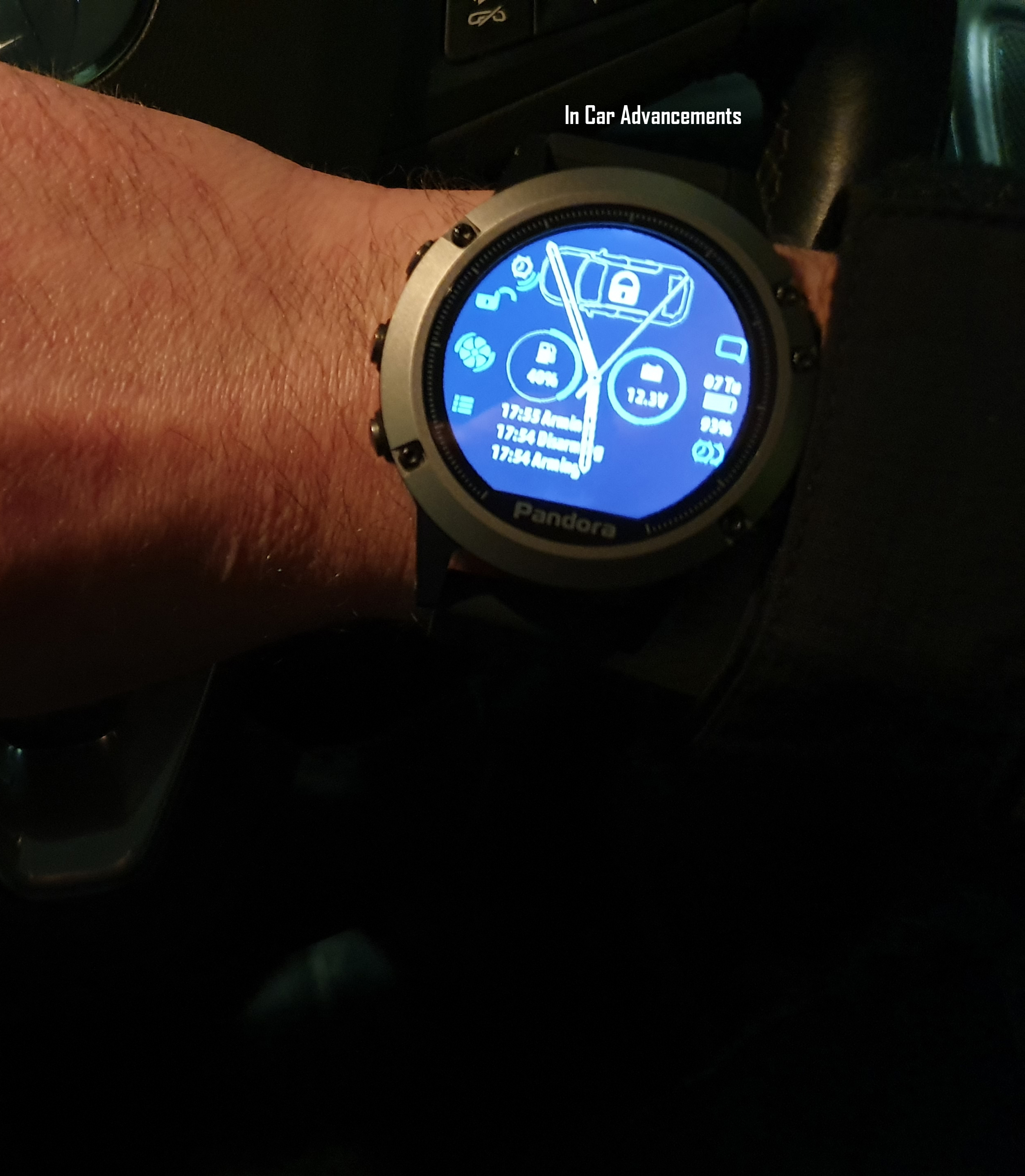 The long awaited Pandora smart watch is almost ready for launch in the UK. There is currently only 2 people in the UK with a Pandora Smart Watch and we are lucky enough to be a product tester for this watch. Unlike any other smart watch on the market the watch actually works as a tag for your Pandora alarm system. Meaning you don't need to worry about carrying a tag on your keys making the system as hassle free as possible. It does everything your normal smart watch would display such as notifications and much more. You can lock, unlock your vehicle by pressing the top left button and remote start your vehicle by pressing the left middle button. Please be aware these buttons will only work if your Pandora system funtions in this way already.
The Pandora watch displays the time in a traditional format or digital depending on your perferance, it also displays the outline of a car stating it's current state such as if the vehicle is locked and alarmed or unlocked with the alarm disarmed. Battery voltage and fuel level. At a quick glance of the watch you know the exact state of your vehicle. It also gives you command history reports below the car outline. With a battery life of up to 14 days the watch has excellent performance, backed with the latest Bluetooth 5.0 chip it is also ready for the next wave of alarm systems.
The full colour 1.4 inch display absolutely stunning with and without the back light activated. The Smartwatch simply charges via USB and the best thing of all its IP67 rated against water ingress.
What do Pandora say about the Pandora smart watch features.
security and service system and car control: arming and disarming, remote engine start.
direct autonomous work with Pandora / Pandect systems with a Bluetooth interface.
anti-robbery RFID functionality;
1.4 "color screen with a resolution of 300x320 pixels, display of the current state of the car, history of events.
modern ARM processor.
Bluetooth interface with protocol support 5.0.
high-precision GPS / Glonass receiver.
A capacious battery and its own operating system made it possible to achieve up to 10 days of operation from a full charge!

And this is with a constantly working screen!
synchronization with a smartphone, receiving notifications (calls, SMS, PUSH, e-mail, etc.).
titanium case and quick-change straps.
moisture protection.