Pandora Smart Pro Review
27 July 2018 | Admin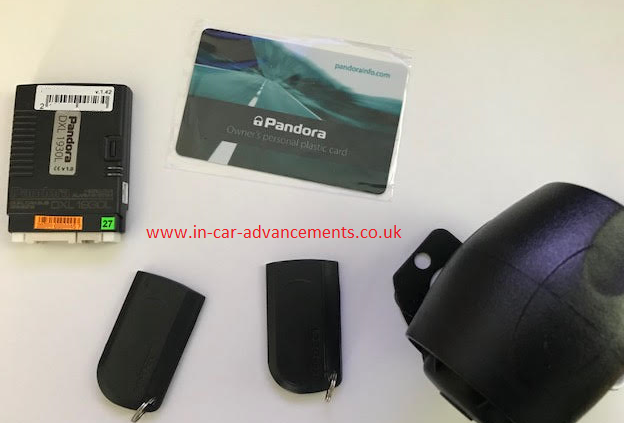 The Pandora Smart Pro is regarded as one of the most connected car security and tracking systems in the world. The Pandora Smart Pro means your connected to your car at all times, that means you can be connected via the smartphone app via Bluetooth, GSM or GPRS or you can simply log into your desktop to view the location of your vehicle. The most important thing is all the alerts will come through to your smartphone such as alarm notifications or triggers from certain zones meanng you know if your vehicle is safe.
The Smart Pro features secure ADR tags which the alarm awaits to detect when you are entering your vehicle. If no tag is found the alarm won't fully disarm or allow the vehicle to start. Meaning you don't need to worry about key cloning or key scanning like the original security is exposed to.
The Smart Pro comes fully loaded with features such as....
Works along side OE vehicle remote or keyless
Protects doors
Protects Boot
118DB siren
BT smartphone App ( FREE ) for Apple and Android.
Dual zone shock sensor
Tilt sensor
Remote start ( ADD on )
Secure override
ADR Tag
Immobilisation
6 Months free GPS and GPRS alerts
GPS Tracking
GSM connection to send alerts to the smartphone and online account
The system comes with 6 months free of charge subscription meaning you can get alerts and view your vehicle live for the first 6 months after your 6 months expires they charge £79.99 per year to renew your subscription. We are Platinum dealers of the Pandora Car Alarms based in Essex.