Pandora Mini Review
5 June 2018 | Admin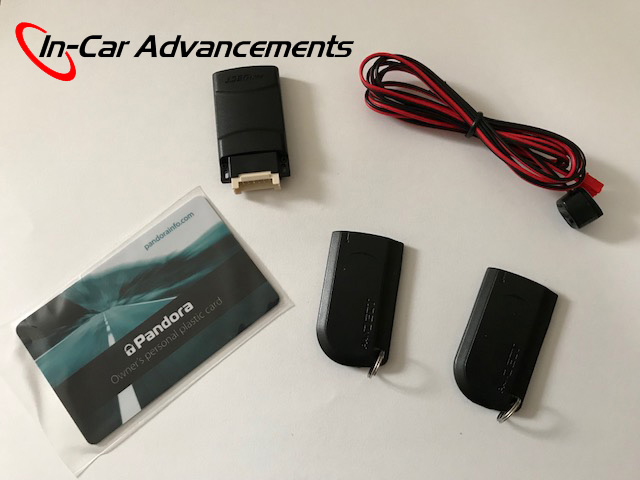 The Pandora Mini BT is just that '' Mini '' The whole alarm is just slightly bigger than the most popular can-bus immobiliser on the market right now. The Mini is a full alarm and immobiliser system that works along side the original vehicle remote control, meaning locking your doors will arm the alarm and unlocking the doors will disarm the alarm ( providing the Pandora TAG is within close range of the vehicle ).
The Mini offers complete no hassle security by simply walking up to the vehicle and driving away as normal without any hassle of extra remotes. The ADR tag just needs to sit on the vehicles keys. The great part I find with the mini is the ability to activate anti Hijack if the vehicles owner is taken from the vehicle meaning it will start counting down 30 seconds and immobilise the vehicle. The Pandora Mini is made to a very high standard in Russia and comes with a 3 year warranty for complete piece of mind. The Pandora Mini has the ability to link into your smartphone ( Apple and Android ) allowing you to adjust settings and features.
Extras can be added such as wireless immobilisation modules ideal for anti hijack, Dual Zone Proximity and much more. If you want to find out more on the Pandora MINI.