Pandora Mini BT Van Package
29 March 2022 | Admin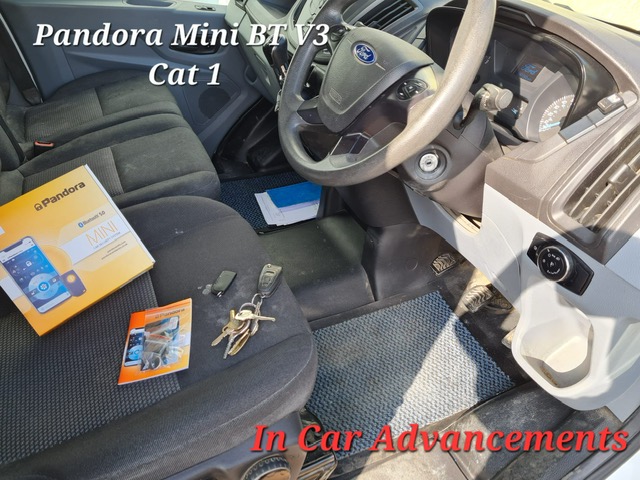 The most perfect and affordable package for your van. The Pandora Mini BT van package is a full alarm system with immobilisation, but it also features complete protection against key scanning and OBD key cloning. The Pandora Van package has an additional 2 wireless sensors which are located on the sliding and rear barn doors, these are designed to detect impact and shock meaning if someone is attacking the vehicle the alarm will trigger instantly. This gives you the best chance of being alerted before the damage is done to the bodywork or doors for example.
The wireless sensors only require a CR123 battery in each sensor and these can last up to 2 years meaning they require little to no maintenance is required. The DMS wireless shock sensors have been proven time and time again to protect your vehicle before major damage is done by thieves trying to gain access. These sensors go perfectly alongside van locks for the best protection. The Pandora Mini BT is by far the best Thatcham Cat 1 alarm and immobiliser on the market, due to it being Thatcham approved you can rest assured of the highest level of security. As standard the Pandora Mini BT features dual zone shock sensor, tilt sensor, motion sensors and a cabin interior sensor meaning it has more sensors than any other system on the market.
The Pandora Mini BT uses a secure anti clone / anti scan ADR tag that sits on the vehicles keys meaning unless you have this tag within range of the vehicle the alarm and immobiliser will remain in an armed state. The Pandora system is also Thatcham Cat 1 approved meaning we fill out a Thatcham certificate on completion, depending on your insurance company you may get an insurance discount by having a Thatcham product installed. Call us on 07525 068291 to find out more.