Pandora Mini BT Fiat 500 Abarth
8 August 2018 | Admin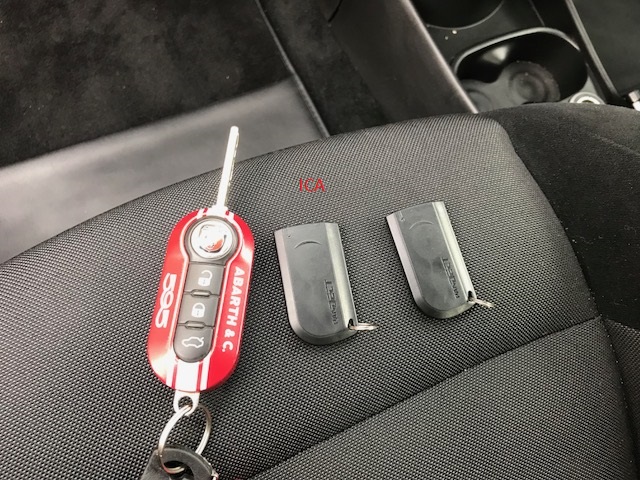 The Fiat 500 is a very popular car to get stolen in the UK. Abarth models are one of the more high end models thieves are going for due to them being so easy to steal via the OBD port which is located next to the drivers knee. Sadly a new key can be programed and the vehicle can be driven away in less than 40 seconds making it Childs play for thieves. We recommend the Pandora Mini for this vehicle with the added anti hijack for the very best security. Meaning if you are dragged from the vehicle it will immobilise 30 seconds after ( when your a safe distance away from the vehicle ).
The Pandora Mini BT offers a FREE Pandora Bluetooth app which you can download from the Apple or Google play store to connect your smartphone via Bluetooth. This app allows you to adjust all the sensors such as the shock sensor and tilt sensors. The app also allows you to adjust the ADR tag range which sits on the vehicles keys this is ideal if you want to increase and decrease the range.
You Also have the ability to add on the dual zone proximity sensor which warns people away by chirping the siren, if they get to close to the window glass on the drivers or passenger side. The only downside to this sensor is it has to be adjusted by the sensor itself rather than the mobile phone app.
So what does this package offer?
Get your Fiat 500 / Fiat 500 Abarth secured now with the most advanced alarm system on the market today. Call your Essex Platinum dealer Dave to book your appointment on 07525 068291.