Pandora Light Pro Review
16 March 2019 | Admin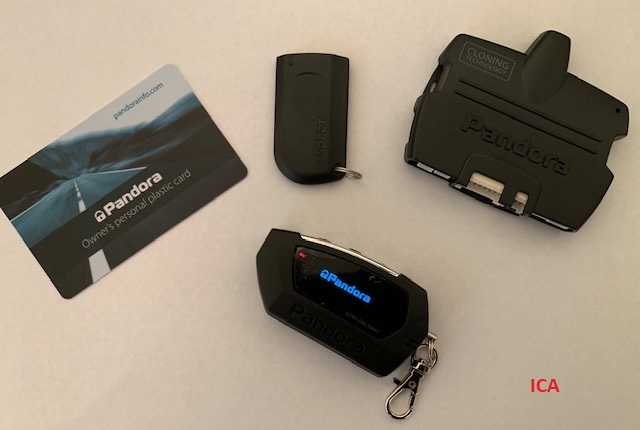 The Pandora Light Pro has been around for over 18 months now. It has proven it's place in the market as being the number 1 go to alarm if your looking at an alarm system that has a pager. The pager on this system works up to 1 mile away giving the owner complete piece of mind, when going out for the evening like visiting a pub or restaurant for example. If the vehicle is attacked in the car park and you can't hear the siren the remote control will play an alert tone and vibrate the OLED remote. The Pandora Light Pro offers excellent protection unlike many other systems on the market, for example as standard it features Dual zone shock, a Tilt sensor to protect your alloy wheels, and a motion sensor which detects the vehicle being dragged from the owners driveway or a parking space.
The siren comes with a loud 118 db siren which will chirp or fully sound depending on if its a warn away trigger or a full alarm trigger. The main alarm ECU is very small meaning it can be hidden extreamly well behind a vehicles dashboard. The system features full vehicle immobilisation and Anti hack* ( Can only be fitted to certain vehicles ). Meaning the vehicle can't be started unless the secure ADR / Immobiliser tag is within range of the vehicle. This means all forms of attacks carried out by theives such as key scanning, key grabbing and key cloning via the ECU won't be able to have any effect if your vehicle is fitted with a Pandora alarm system giving you complete piece of mind.
One thing we need to point out is how well the Pandora Light Pro is made all the components and manufaturing is done in the Pandora HQ facility. Meaning the quality is very high and not many other alarm companies come close to making a product so well. The great part we like about Pandora is there features they keep adding to current models such as the Bluetooth updates which allows more funtionally or setting changes via your smartphone. They have got the Android and iPhone apps working very well with the alarm systems now. Remember if you need a Pandora Light Pro fitted we are the only Platinum dealer in Essex offering mobile installation.