Pandora Light Pro Ford Fiesta MK7 ST Fitted Essex
26 February 2019 | Admin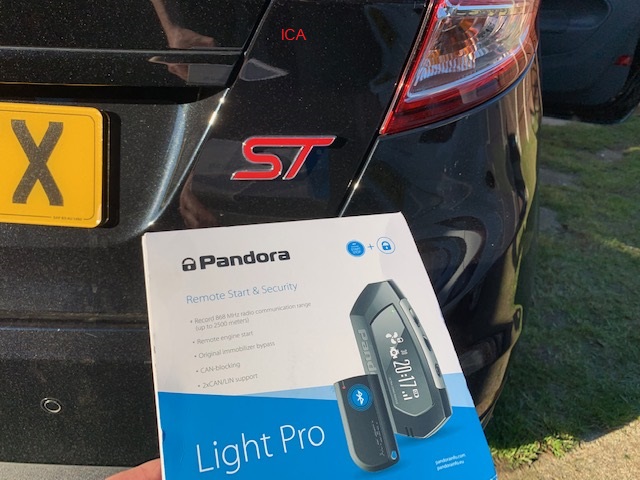 The Pandora Light Pro is the number one alarm system for this vehicle. Offering maximum performance and excellent levels of security, the Fiesta MK7 is still the most popular Ford going missing and many owners are worried / don't know what to do for the best in terms of protecting there loved Fiesta ST. We recommend the Pandora Light Pro this offers excellent car security that no other alarm even comes close, offering an OLED remote control which has the range of up to 1 mile this keeps the owner in touch with there vehicle while they are away for up to the range of 1 mile. Anything such as warn away alerts or shock sensor alerts are reported instantly to the Light Pro remote control.
The owner wanted the additional dual zone proximity sensor to warn anyone looking through the windows that the vehicle is secured. This Light Pro is fully loaded on this vehicle offering protection for doors, boot, bonnet, dual zone shock sensor, dual zone proximity, tilt sensor, motion sensor. Bluetooth mobile app for quick and easy adjustments, Anti Hijack meaning if the owner is removed from the vehicle it will immobilise shortly after at a safe distance from danger.
The system features a 120db siren which sounds fully in the event of the vehicle being attacked. This will also make the alarm sound on the OLED remote control and vibrate during the vehicles alarm sounding so even if your in a loud environment you can still find out your car alarm is going off / sounding. If you would like a Pandora alarm installed why not give us a call on 07525 068291.