Pandora Ford Fiesta ST ADR Package
5 April 2018 | Admin

Pandora have just released there latest package which is aimed at the performance car owner, which is looking for the most integrated solution. The Pandora Mini offers very high security with complete smartphone control ( Apple or Android ). The system features a secure alarm and immobiliser tag. Upon returning to the vehicle the alarm and immobiliser will stay armed unless a secure ADR tag is in range. Otherwise the alarm will trigger and the vehicle will stay fully immobilised.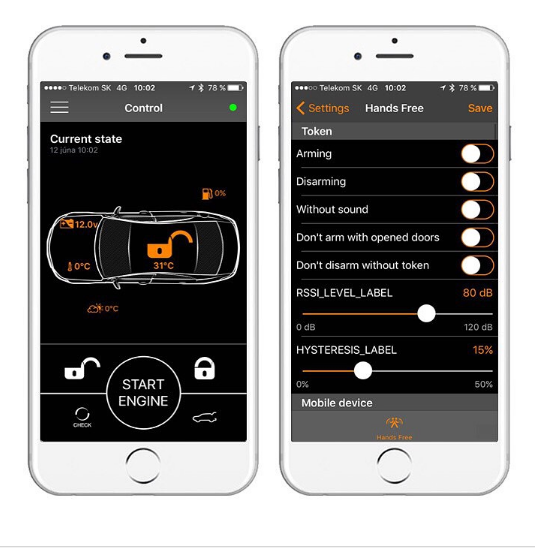 So you might be asking... What does the Pandora offer?
Protection for Doors, Boot, Bonnet
118DB siren
OBD Port Immobiliser
Complete vehicle ECU immobilisation
Dual zone shock sensor ( Warn Away chirps / full trigger )
Tilt ( Protects them expensive wheels )
Motion (detects the vehicle moving / being rolled away)
Handsfree disarming ( simply unlock your ST via the original remote or keyless entry )
Smartphone app ( Apple or Android ) Control everything including sensor adjustment
Anti Clone 868Mhz UK Legal ( All other systems in the UK use the more common 433Mhz )
Adjustable ADR tag range
Original Ford Thatcham Alarm remains in place untouched ( you will have 2 alarms )
The software is perfect on this vehicle meaning it is that perfect you wouldn't even know the system is installed other than the excellent protection. With this system your Fiesta ST is wrapped in protection even if a theif attempts to clone a key they still won't be able to get any form of communication with the vehicles ECU. If a thief already has a cloned key before you get the Pandora fitted. Don't be worried! Our Pandora package offers complete ECU immobilisation. The alarm and immobiliser won't turn off unless the alarm senses the ADR tag in range.
We are a fully approved Pandora Car Alarm dealer in Essex. Why not give us a call and get your ST booked in on 07525068291.