Pandora DX90 + Car Alarm Review
22 September 2017 | Admin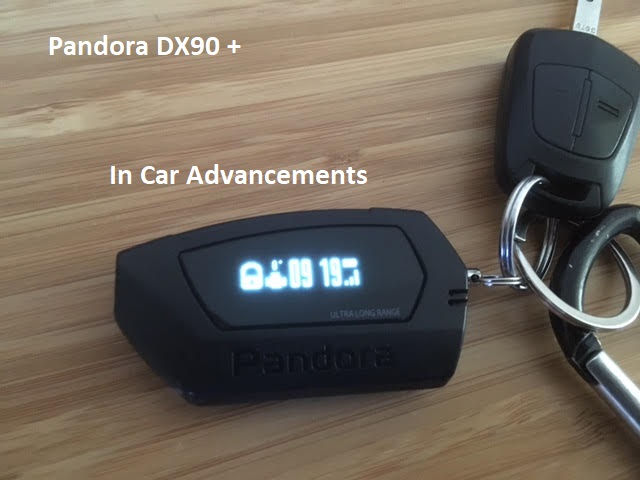 Pandora is becoming known in the UK for its high quality and performance. The DX90 Light + is a fantastic product for the customer not requiring a smartphone connection or ADR / Anti Hi-Jack Tags. The DX90 Light + comes with a very sleek OLED 2 way remote 1 mile range, and a simple 3 button 1 way remote.
This system protects doors, boot, bonnet and interior and offers protection for the interior via an onboard shock sensor. A dual zone proximity sensor can be added if required, this will cause the siren to let of a series of bleeps when someone walks up to the drivers or passanger window glass. With 32 settings in terms setup you can choose how sensitive you want the sensor to act. The DX90 light + also has in inbuilt tilt and motion sensor meaning if your vehicle is towed away the alarm will start sounding and you will be alerted on your OLED 2 way remote providing your within 1 mile range.
The Pandora DX90 Light + also features an ultra small siren meaning it can be fitted in the most tightest of engine bays without an issue. The only part seen within the interior is the small LED which flashes orange when the alarm is armed. This can be mounted to trim via 2 methods. Double sided tape or it can be screwed down. If you really don't want the LED in sight the LED can be mounted to a kick panel trim or inside the glove box for example. The LED can also be used to enter your override code in the event of the remote battery ( 1 x AAA ) going flat.
The Pandora DX90 Light + also gives you the ability to add remote engine start if required,** additional cost. ** Please bare in mind if your looking for a security package which is high quality and offers excellent performance The Pandora DX90 Light + is the alarm for you.
Extras that I would strongly recommend adding are the Dual Zone Proximity and OBD port immobilisation. If you would like a Pandora Car Alarm fitted in the Essex area, you can give Dave a call on 07525 068291.