Pandora Car Alarms Fitted Essex
13 September 2017 | Admin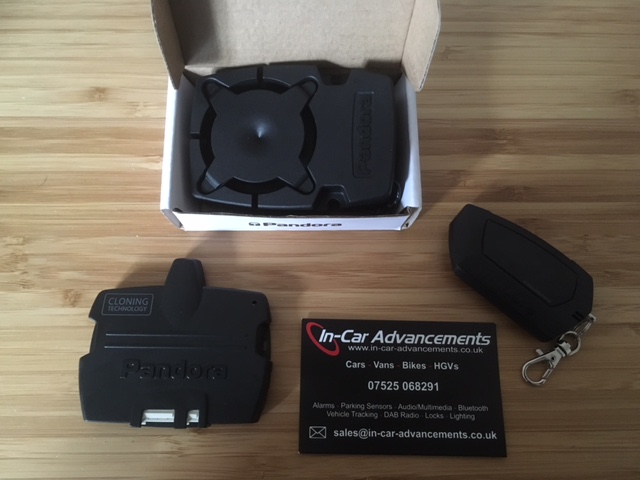 There has been a shake up in the security industry this year with the latest products from Pandora. These really are the next step forward in vehicle security. I can say 100% the way this system has been designed and engineered in Russia it will stop the latest form of key cloning attacks unlike any other security system in the UK market. Reason why the Pandora is so secure? The system works on the much more secure 868MHz and with multichannel automatic switching radio path and either AES-256 or AES-128 algorithm dialog encryption with remote recognition to ensure protection you can rest assured your vehicle will remain secure.
The Pandora is very advanced due to the control unit featuring so much more over any other product, it also has dual can-bus connections to give you the ability to integrate with the vehicles can-bus much more than any other system. For example the Pandora will deadlock and fold the door mirrors in when arming on the very latest Ford Focus RS. This is not possible on any other alarm in the UK.
Unlike many other brands made in China the Pandora is all made in Russia using the best components and technology meaning you are one step ahead of the latest car thieves. They reckon it will be at least 10+ years before a car thief can make a device powerful enough to clone the Pandora.
The Pandora LCD DX90 remote has up to 1 mile range ( Huge advantage over many other alarm brands )
This is simply the best car alarm in the UK, Supplied and fitted by us '' In Car Advancements '' You can call us on 07525 068291.