OE Style White Reversing Camera
13 July 2016 | Admin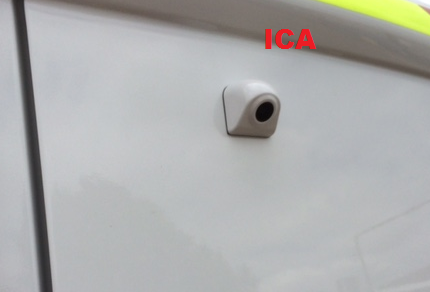 When getting a reversing camera fitted to a brand new vehicle, you may worry what it will look like once you have the camera fitted. In Car Advancements specialise in original style equipment which looks like its been fitted from the factory. Unlike the many cheap china made camera's on the market, the camera we use is made in Germany and just the weight alone is a sign of quality. Even fitting this camera onto a vehicle such as a van in a harsh enviroment is no problem the camera is solid metal meaning the casing will take knocks and bumps without an issue.
These camera's can be linked into any RCA souce you wish to link them to. Such as a mirror LCD display or a small LCD monitor. In some cases we can add a module which allows the reversing camera image to appear on the original factory fitted screen. Please email us with your exact vehicle details and radio model if you wish to take the interface route when having a camera installed.
We offer a complete range of reversing camera's for many types of vehicles such as Cars, Vans, HGV's and Motorhomes. View our Reversing Camera page to find out more.