Nissan Micra Rear Parking Sensors Fitted Essex
28 November 2017 | Admin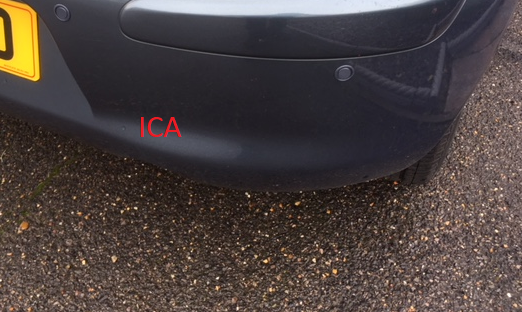 In Car Advancements offers an excellent upgrade for any Nissan Micra. The vehicle was lacking any form of parking aids from the factory, this customer simply wanted the best quality and performance and decided on the Cobra 21mm sensors. These give excellent performance in all weather conditions. Cobra / Vodafone Automotive are an excellent provider to the aftermarket and the original vehicle manufacture market and you can be assured you will be getting the best quality product possible. Our customer wanted to go for the professional OE colour coding meaning all sensors are colour matched to the vehicles original colour.
Cobra sensors automatically activate once the vehicles reverse gear is selected meaning there is no need to worry about turning the parking sensors on or off. Once reverse is selected. The Parking sensors made by Cobra offer excellent detection range by detecting objects from 1.5 meters away, the bleeps start slow and build up to a continues tone once you are 12 inches away from an object.
We offer a full 3 year warranty on all our Cobra parking sensor installations giving complete piece of mind when buying from a prestige Cobra dealer like ourselves. If you would like a quote on reversing sensors or front parking sensors you can call us on 07525 068291.