New Deadlock Bezel Surround
18 July 2017 | Admin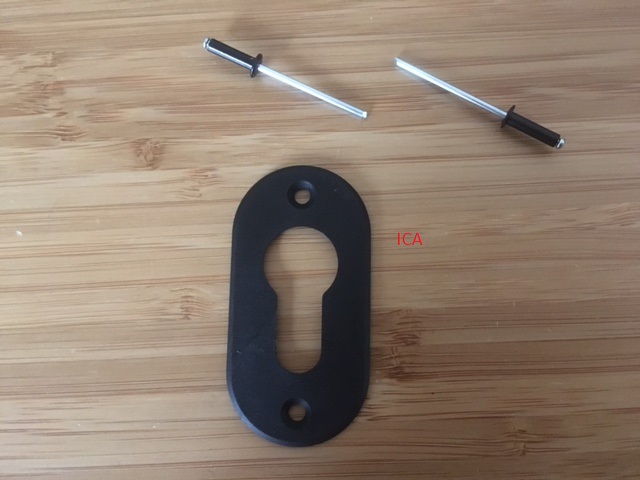 These have just been released which are not the everyday normal surround, these have a recessed grove in the back of the euro cylinder cut out. Meaning if for example the euro cylinder is on the tilt ( Such as a 2014 onwards Traffic / Vivaro ) the slide door is very tilted meaning the euro cylinder won't sit flat. This can be more difficult to install if your using the normal steel surrounds, which have to be filled to make sure it sits flat.
These surrounds are a new type of nylon plastic meaning they can be bent or positioned to the shape of the door. Once mounted these sit perfectly flat and look perfect once installed.
If you would like these new bezels installed with your Thatcham deadlocks please let us know at the time of order. To book call 07525 068291.