MG 3 Laserline Rear Sensors Fitted Billericay Essex
6 December 2021 | Admin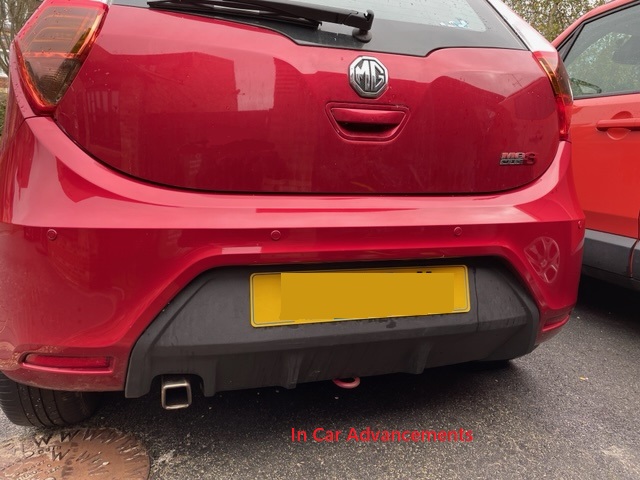 The owner of this 2019 MG3 wanted protection when reversing, as such we recommended the Laserline rear parking sensors which were professionally colour coded to the original Ruby Red paint, once installed these looked amazing. When the owner selects reverse the kit automatically becomes active meaning you will get a confirmation tone then the kit will start detecting objects up to 1.5 meters away. The sensors go to a constant tone when you are 12 inches away from an object allowing you enough room before getting to close to an object.
The Laserline sensors are made in Italy with an excellent reputation for reliability and quality. There are many China made sensors on the market and as such these are poor quality in many cases, the main reason we use Laserline is to give the customer a good experience and you can rest assured our installed sensors will last many years. The sensors we install come with a no hassle warranty for 3 years giving you complete piece of mind when using us.
We can also supply front parking sensors for your MG if required, many of these vehicles don't come with any parking sensors as standard and as such many owners want to add aftermarket options to their vehicle. We are fully mobile in the Essex area providing a parking sensors installation service at your home or workplace call 07525 068291 to find out more.